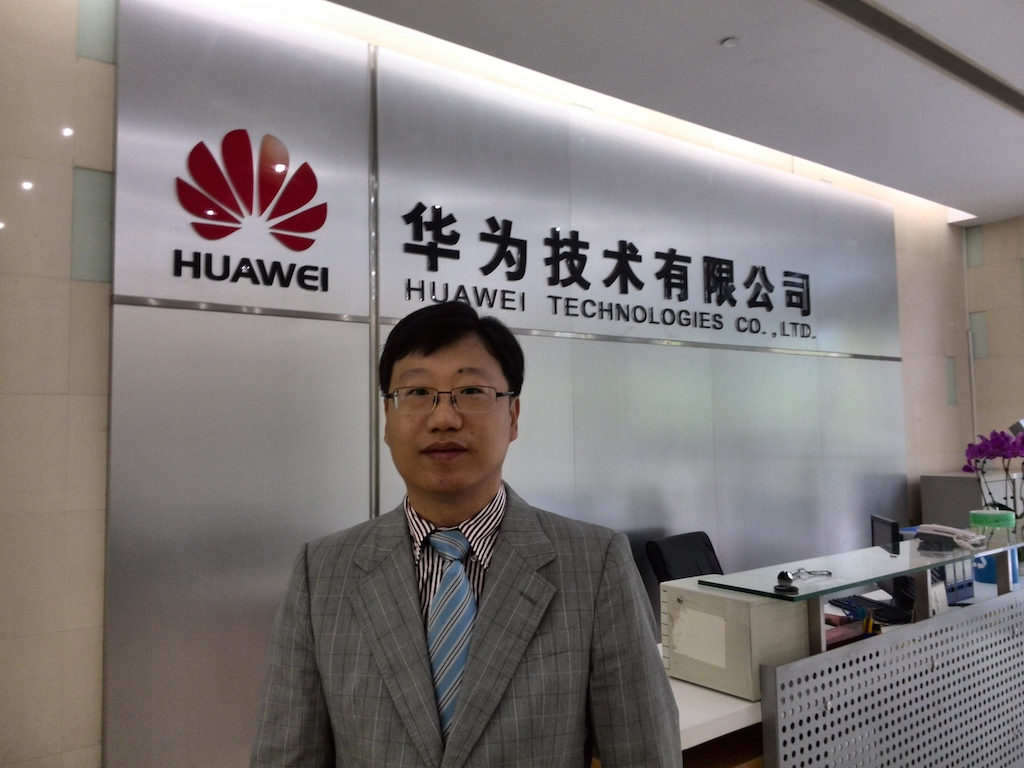 At the beginning of a crucial year for Huawei – as they face new challenges from Chinese rivals Xioami and Gionee – the company has outlined a vision for the future that includes innovative products, an array of wearables and a commitment to using the Android OS.
In a special briefing at Huawei's Shenzhen campus in China, Chief Marketing Officer at Huawei, Shao Yang, told us the company is looking to innovate to become noticed in the market, is committed to the Android OS and sees a lot of growth opportunities in the wearables market.
Discussing the future for Huawei devices, Shao Yang told us:
I think last year innovation was based on 4G LTE as last year was when 4G boomed in the market. For this year, I think we need to bring the whole experience for the consumer as Huawei is developing multiple areas of products such as smartphones, home broadband, wearables and PCs.

There are many way that consumers connect with Huawei experiences and we need to make this experience very different to offer synergies between multiple devices working together.

We still feel LTE that will still be an important experience for the consumer so we look at how to make LTE faster and better. People can't really experience a Huawei smartphone is as there are no comparisons with other handsets. However they really experience this when they use a Huawei smartphone as Huawei is the only one that can be used every day without needing to charge the battery all the time.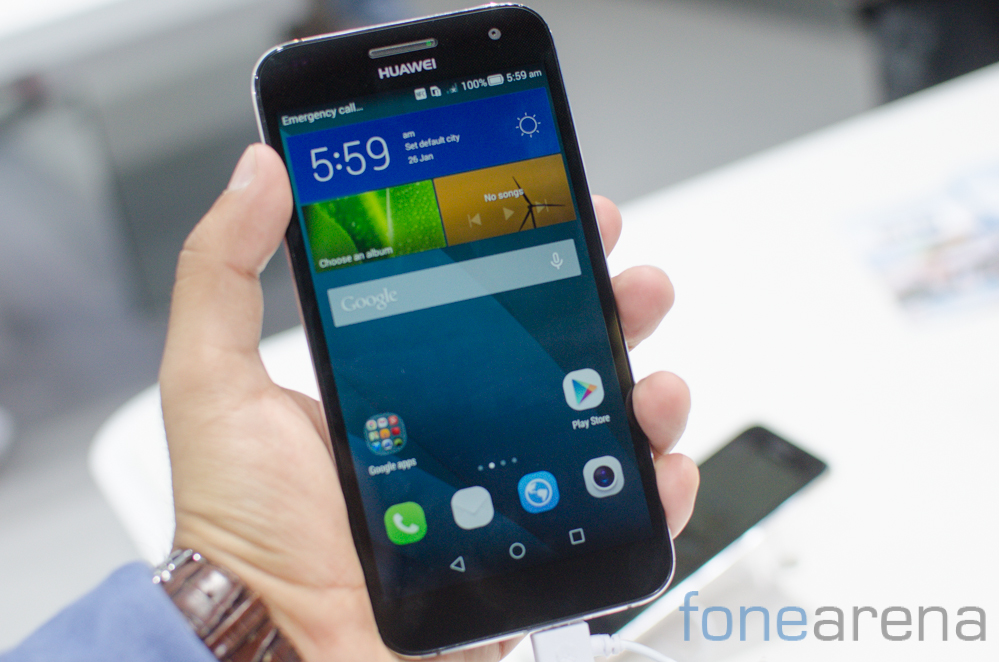 The majority of Huawei's success to-date has been in the low-end to mid-level market and rather than focus on the premium market, one might think that Huawei would be better focusing on the area they already perform well in. However, Yang revealed that Huawei would lose any fight at the low or mid-market and instead can only win by being the best.
If you are familiar with Chinese companies, this is the very typical way that Chinese companies will operate and if Huawei work this way, we will lose.

We are not a low-cost company like others [such as chief rival Xiaomi]. If you look at Huawei, we have made many investments in materials, IP, design and technology so if we use the low-cost model, we need to keep decreasing costs and even if we keep decreasing, we cannot decrease low enough.

In Huawei, half of our employees are R&D people; we have around 140,000-150,000 employees and half of these are dedicated to R&D. Every year 10% of our revenue is put to R&D so if we just focus on value for money, it's very difficult to set the benchmark for quality of our devices. The only way not to come last is to be the best.
The wearables market is expected to be a key focus for all manufacturers this year – including Apple with the Apple Watch which launches this Spring – but how much of a focus is it for Huawei?
We have a map of our strategy and one way shows the growth expectations and the other shows the current size of the market. The smartphone market is already quite large so the growth is not very high but the wearable is very small with really high potential growth.

I think Huawei need to invest more in the wearable as currently we produce smartphones that connect to people – which is probably the most used device for people – and we need to build a link with a wearable and make the experience even better.

At Mobile World Congress 2015, we will launch our new wearables and in the coming years, I think we will make more and more wearables.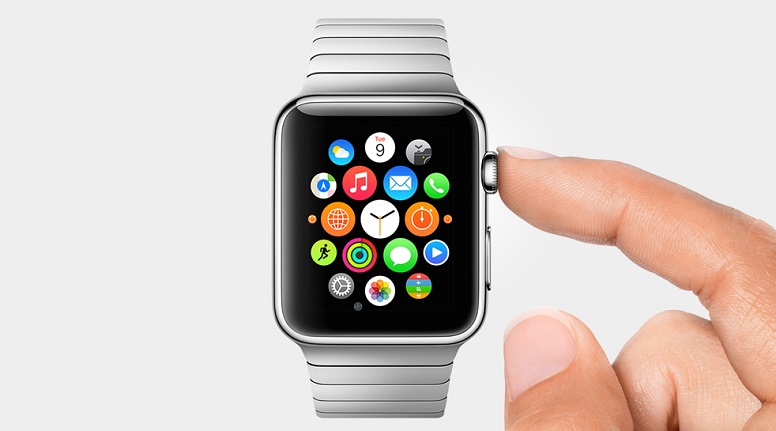 Yang then went on to reveal that Huawei will even introduce premium products in the wearables market with the company looking to
"…bring the best innovations for consumers in tablets and wearables as well as smartphones".
Whilst Huawei predominantly make Android smartphones, they have introduced both the W1 and W2 Windows Phone handsets and Yang revealed that whilst they have made Windows Phone devices in the past, there are no plans to produce Windows Phone smartphones but there may be dual-booting Windows tablets in the works.
We have the W1 and the W2 Windows Phone handsets and then we suspended our development of Windows Phone. For us, the biggest problem with Windows Phone is that it's not easy to customize.

If you look at Windows Phone, all the handsets are very similar but if you look at the Android market, we can have very different characteristics in our smartphones. When we develop on Windows Phone, it's very difficult to differentiate Huawei from other Windows Phone devices as all Windows Phone handsets look alike and that's why we think Android is the better choice for us.

For the phone part, we have no plans to launch Windows Phone devices but for the tablet part, we may look at Windows 10 and dual-booting with Android OS.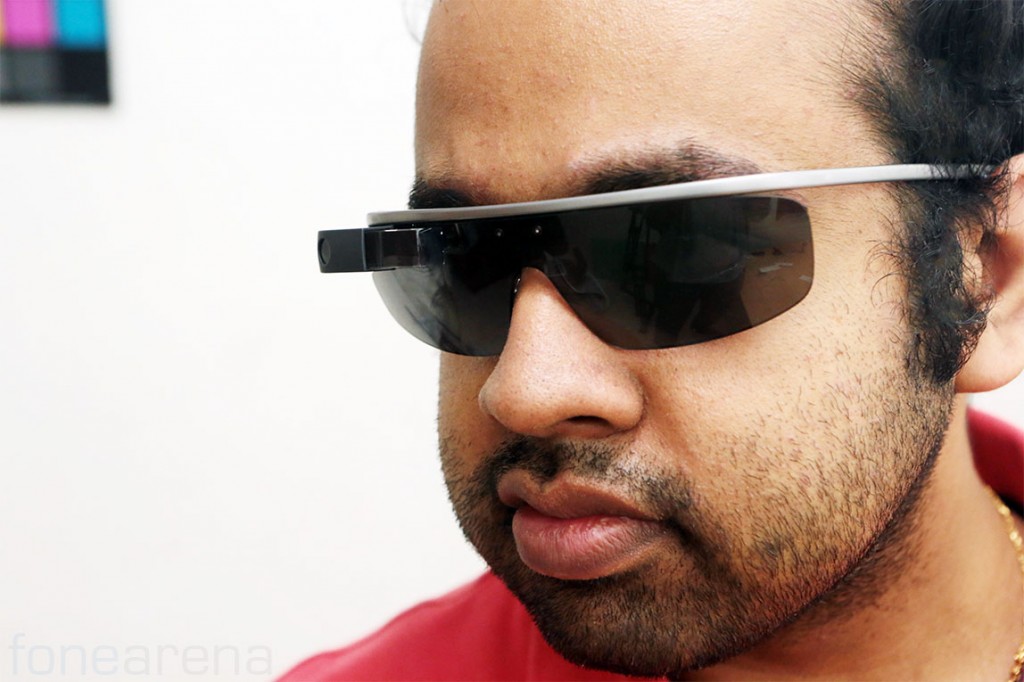 The term wearables has plenty of potential meanings and whilst we've currently seen wearables on your wrist, there are plenty of other places where you can carry a wearable. Ho said that when looking at wearables, the company has two big problems to overcome:
For us we have two things we need to solve – one thing is that users don't like carrying too many things so anything you add [like a new wearable device] really needs to have big value [to the consumer].

Another thing is that when we put a new device into the market, customers still have a strong attachment to their existing device so we need to remember this when designing wearables. Our CEO Richard Yu will share more on our wearable strategy at Mobile World Congress.
With Huawei already confirmed to be launching an Android Wear smartwatch at MWC in a weeks' time, there's a lot of indicators that wearables is a key focus for Huawei and Android is their platform of choice. From fitness bands like the TalkBand B1 to smartwatches and other unknown arenas as well, wearables is a key focus and with no plans to launch stock Android phones, it's clear that the company's EMUI interface is here to stay.
A special thanks to Shao Yang for taking the time to talk to us. For all the coverage from our trip to China with Huawei, check out our Huawei Tour 2015 portal.