Motorola has officially re-entered China by launching Moto X, Moto X Pro and Moto G with 4G LTE. The company would begin taking pre-orders for the second-gen Moto G and the 2014 flagship Moto X in China, and showed off the Moto X Pro (basically a de-branded Nexus 6).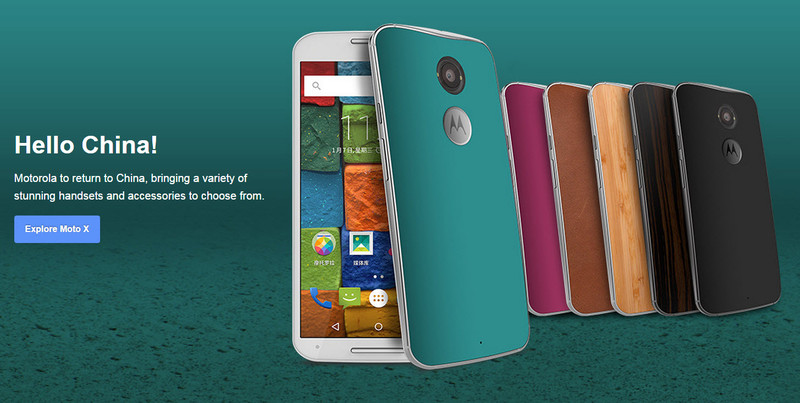 The news about Motorola entering China was announced earlier this month. China can order the Moto X for prices starting at 2,999 CNY ($479), and the handset will ship in early February. The Moto X 2014 will be offered in wood and leather back options, and will be the first device in China to run Android 5.0. The Moto X Pro and Moto G LTE will be released in the second half of February, while Moto Maker should debut in China in the coming months. Moto 360 and the Moto Hint Bluetooth earpiece will also be making its way to China.
httpv://www.youtube.com/watch?v=FpN7auMh5M8
The Moto X and Moto X Pro will have LTE radios set for all three major Chinese carriers, and the Moto G will be offered in two dual-SIM versions for CMCC/China Unicom and China Telecom. The Lenovo owned company is coming to China after being acquired for $2.9 billion last year. The Moto X Pro is similar to the Nexus 6, but designed exclusively for China. It has has a 6-inch 2560×1440 display, 13-megapixel rear camera with optical image stabilization, 2.7GHz quad-core Snapdragon 805 processor, front-facing speakers, and a 3220mAh battery.