Samsung has started rolling out the Android 5.0 Lollipop update to Galaxy S5 in the UK. Users of the Galaxy S5 in the UK will soon receive the OTA notification that will upgrade their phones to the latest Android OS.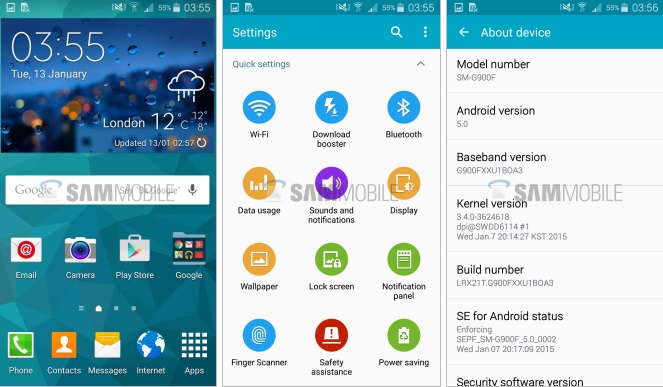 However, the latest Lollipop update is still based on Android version 5.0 (LRX21T), while all of its other flagship devices are internally being tested with a newer Android base — Android 5.0.2 (LRX22G). Samsung started rolling out Lollipop update to Galaxy S5 devices in Poland and Korea last month.
Samsung's own TouchWiz interface will remain even after the Lollipop update. First up it will bring Material Design feature that enhances the visual layout of the UI. In addition, the 5.0 update comes with lockscreen notifications, increased performance thanks to the switch to Android's new ART runtime, better battery life, heads-up alerts, multi-user support for phones, Smart Lock, MirrorLink and so on. Moreover, there are some changes to the fingerprint scanner, which now has a Galaxy Note 4 style fingerprint unlock method, and more.