BlackBerry has announced BBM for Android Wear at CES 2015. The popular messaging service from BlackBerry will be available on Android Wear smartwatches early this year.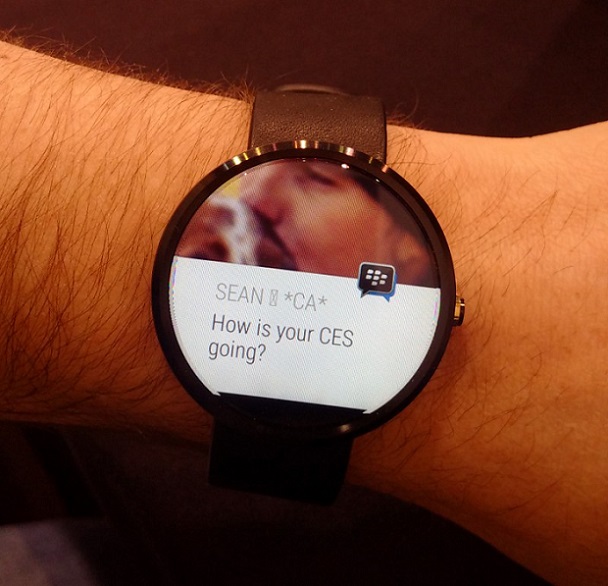 BBM for Android Wear will allow users to see who has sent the message and access them on their smartwatch directly. It will enable them to read full BBM messages, accept BBM invites, and even respond to BBM messages via voice or from pre-defined messages. There will also be a list of pre-canned responses for when you really don't have time to reply.
Receive alerts on the watch when new BBM messages come in, see the sender and discreetly preview messages.
Read BBM messages in their entirety, navigate among messages and dismiss notifications with a simple swipe.
Respond to messages hands-free with Google Now or choose from pre-defined messages to quickly send a response.
Accept BBM invites from the watch without the need to access their smartphone.
BlackBerry launched BBM for Android and iPhone last year. The BBM app has been installed by more than 50 million users on Android.