Volkswagon revealed at CES 2015 that it will launch Android Auto support later this year. The automaker has stated that its next generation modular infotainment platform (MIB II) will include support for Apple's CarPlay and Android Auto.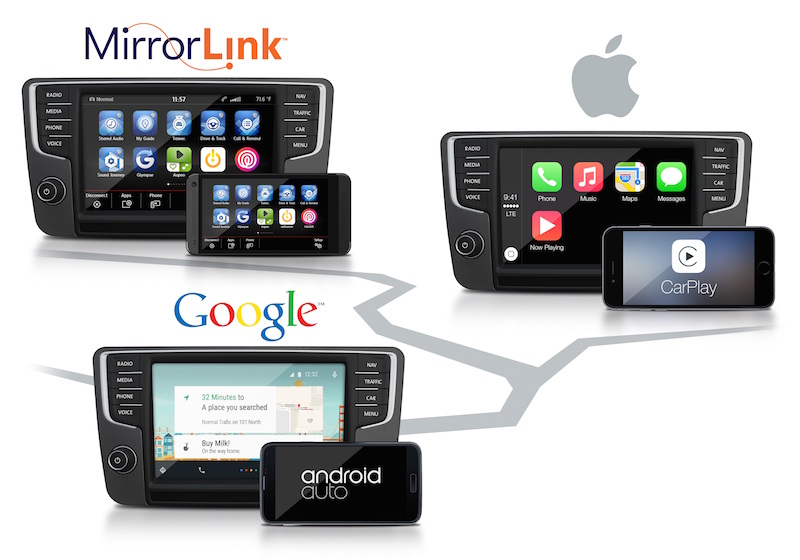 Volkswagon's MIB II dash electronics, which launched in some countries in 2014 and will come to the US in 2015. MIB II also supports MirrorLink, a similar technology supported by Sony. VW's MirrorLink support will work with its My Guide, Think Blue. Trainer, Shared Audio, and Sound Journey apps. My Guide flags up nearby points-of-interest, such as restaurants, while Think Blue is an eco-driving instructor, throwing out tips for minimizing gas use.
Android Auto and CarPlay support will be launched under the company's App-Connect label. Volkswagon said Android Auto will support devices from the likes of Samsung, HTC, LG, and Sony, while CarPlay will support Apple's iPhone. The services will allow smartphone owners to access their device content, apps, and services through the infotainment console of their Volkswagen.
Volkswagan support for Android Auto was announced back at Google I/O 2014, but with no set launch date or specific compatibility information. The first cars to show up with the modular infotainment platform II will be on the market in the US and Europe later this year. Volkswagen Golf will be the first model to support these connectivity platforms.