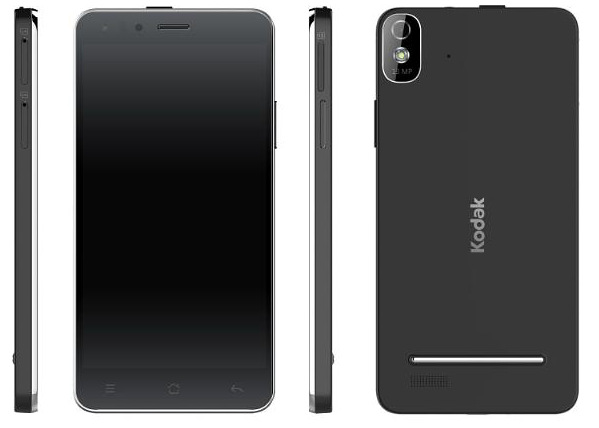 Kodak has announced IM5, the company's latest Android smartphone built by Bullitt Group, as promised at the CES, but it is not a camera-centric smartphone and has only 13-megapixel rear camera and a 5-megapixel front-facing camera. It has a 5-inch HD display, is powered by a 1.7GHz Octa-Core processor and runs on Android 4.4 (KitKat), which is upgradable to Android Lollipop later this year.
Its simple, intuitive user interface offers quick and easy access to key functions such as calling, messaging, camera and contacts, aimed at consumers who want a smartphone that is easier to use than what they are currently using or being offered, says the company.
It has unique image management software that lets you quickly edit photographs and either display them on the device, share on social media or print using a customized app compatible with home printers as well as future printing and sharing services.
It has 1GB of RAM, 8GB of internal storage, which is expandable up to 32 GB via microSD.
The Kodak IM5 comes in Black and White colors and is priced at US$ 249 (Rs. 15,800 approx). It will be available globally, starting with roll-out in Europe from end of Q1 2015.