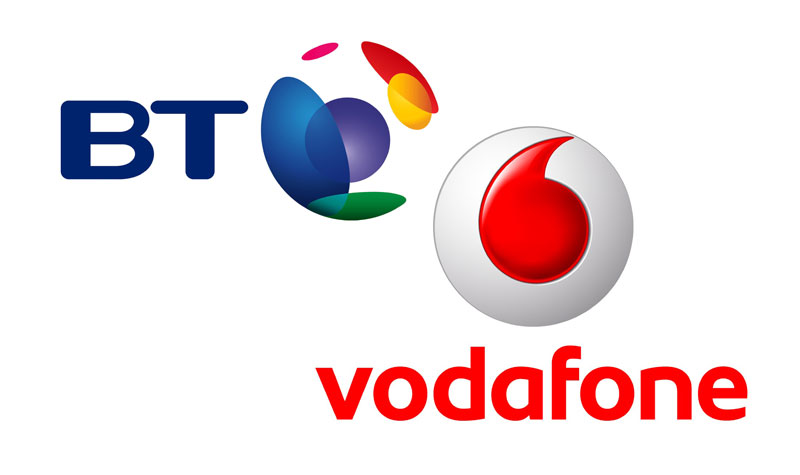 Vodafone is set to ask the UK watchdog and regulators to ensure BT doesn't discriminate against its rivals once the latter acquires UK mobile leader EE. As revealed this week, BT is in talks over a possible £12.5 billion takeover of telecoms giant EE and Vodafone, who will be its closest rival following the acquisition, will require assistance to ensure that BT continues to play fair.
According to a source familiar with the matter, Vodafone will ask regulator Ofcom to esnure that BT remains fair with its competitors when setting prices for its fiber network. All major mobile networks in the UK use BT's infrastructure to deliver mobile service and although Vodafone has its own fibre network, it will ask for conditions to be set down as part of the deal to ensure pricing remains fair.
As we've already covered, BT's purchase of EE would make it the de facto market leader in both fixed and mobile services and would offer an incentive for BT to prioritise its own company needs ahead of its rivals.
One possible area where sanctions could be granted is with BT Wholesale, the company responsible for BT's fiber network who manages its relationships and agreements with customers including the major mobile networks. Ofcom could be asked to force BT to break off the wholesale company from the rest of the communications giant to ensure that the overall market remains fair and is not offering significant competitive advantage to BT.
A Vodafone spokesperson declined to comment on the matter.