Google has released an infographic revealing the best of 2014. The company has revealed top entertainment content on the Google Play Store comprising of apps, movies, music, games and more.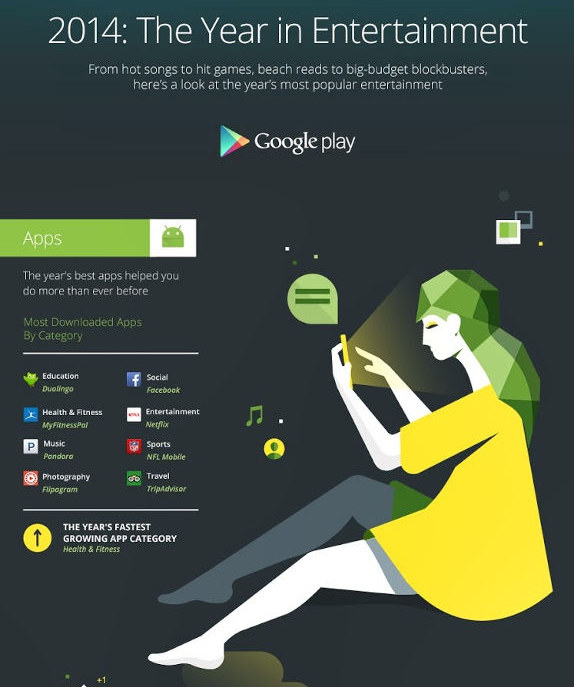 The most downloaded apps for the year include language learning app-game crossover Duolingo, Web radio favorite Pandora, calorie counter tool MyFitnessPal and Facebook's and Netflix's mobile apps. In case of game, Candy Crush Saga was unsurprisingly the most downloaded game of the year.
Frozen topped both the movie and album charts while The Walking Dead was the favourite TV show of the year. The New York Times was the the top news source of the year while The Fault in our Stars topped the books chart.  Check out the above infographic for a closer look at other content.