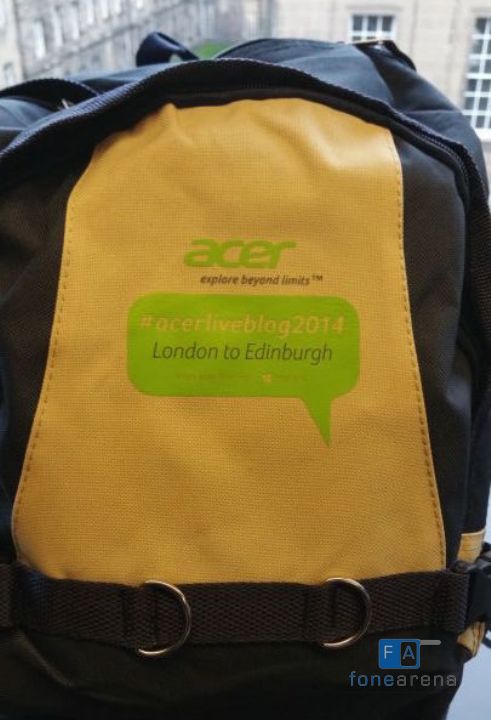 Hello from Edinburgh where we've traveled on the Caledonian Sleeper train yesterday evening with Acer UK for a weekend of live blogging, challenges and mobile technology. The train yesterday evening was an interesting experience (more on that in another post) but we're now in Edinburgh ready for the challenges – what do Acer UK have in store for us?
There's several challenges and they're split into into two categories – a series of tasks related to the Acer handsets and some challenges exploring Edinburgh using mobile devices: the challenges related to Acer handsets include Filming an unboxing video (which will be interesting without a tripod), Creating and publishing content using Acer devices (this post is being written on the Aspire Switch 10), using the tech to complete the challenges in Edinburgh and publishing a review of each device.
There's approximately 30 journalists and bloggers from both the UK and Scandinavia in Edinburgh for the challenges and we've all been equipped with the Acer Aspire Switch 10 tablet-PC hybrid, Acer Liquid Jade smartphone, Acer Liquid Leap wearable and the Acer Iconia Tab 8. Any and all of these can be used for the challenges which include taking pictures outside Edinburgh Castle, exploring the famous Camera-Obscura, visiting the birthplace of Alexander Graham Bell (inventor of the telephone) and consuming a Scottish delicacy in the form of a deep fried Mars Bar.
This promises to be a fun weekend and you can follow me on Twitter (and track hashtag #AcerLiveBlog2014) for all the latest from our antics!