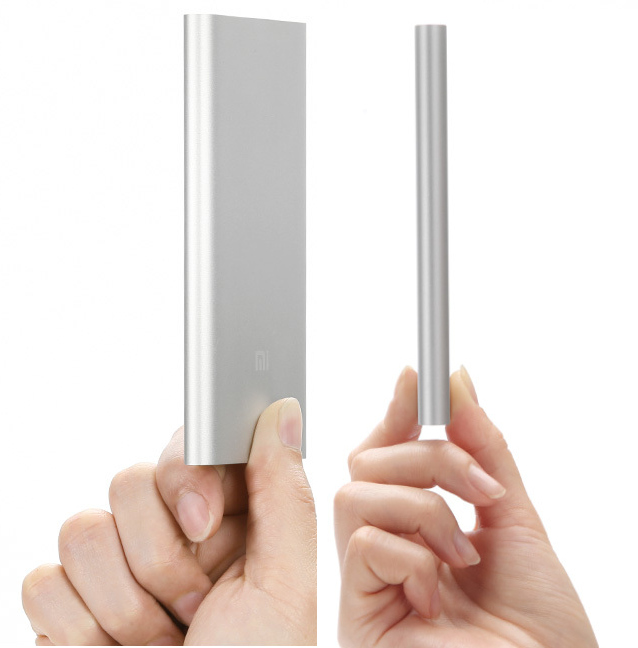 Few weeks after launching 16000mAh Mi Bank, Xiaomi has introduced a 5000mAh portable power bank with just 9.9mm thickness. It is compact, weighs 156 grams and fits easily even in your shirt pocket, says Xiaomi. It has the same brushed aluminium finish on the outside, similar to the other Mi Power banks and is designed by Texas Instruments. It has 9 circuit protection and offers enhanced charge-discharge efficiency.  Xiaomi promises 93% charging conversion rate for the power bank.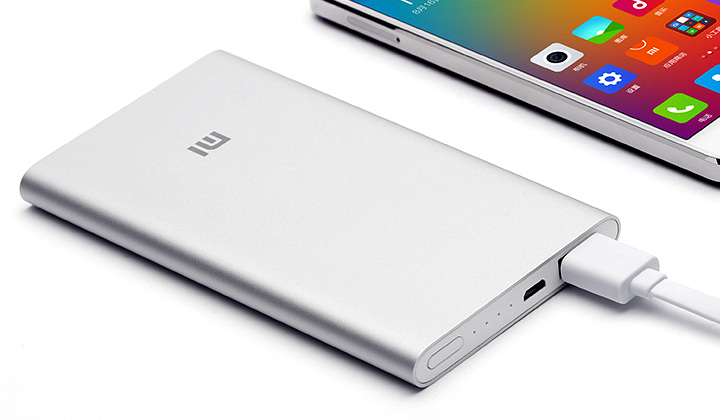 It has a  power button button, battery level indicator, micro USB slot for charging the power bank and a standard USB slot to charge your devices. It offers 5.1V output and has a 5000mAh  lithium-ion polymer batteries manufactured by Chinese battery maker Amperex Technology Limited (ATL) that supplies batteries for Apple.
The 5000mAh Mi Power Bank is priced at 49 Chinese Yuan (Rs. 500 / US$ 8 approx) and goes on sale in China through the official Mi website starting today, November 25th. Xiaomi has not announced any plans regarding the global roll out yet.