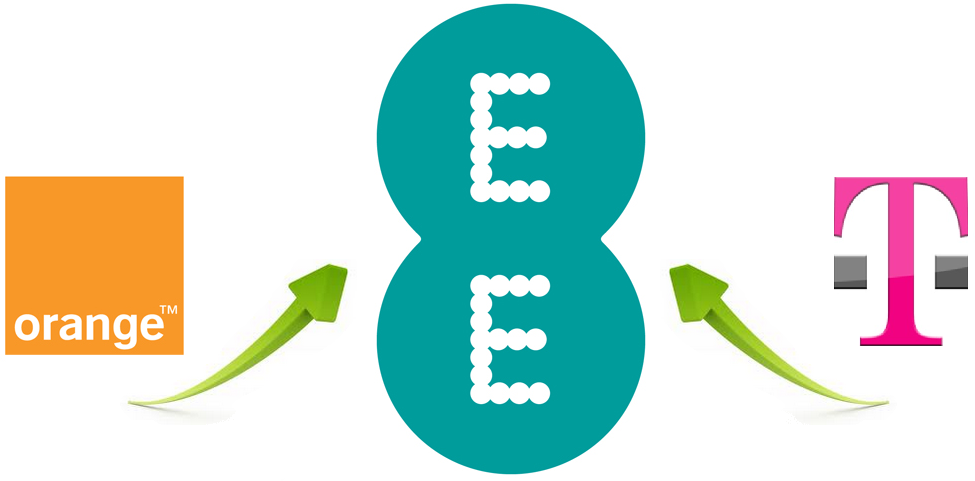 The parent companies of EE could exit Britain's biggest mobile network in the near future if new reports are to be believed. According to a new report both the companies – Germany's Deutsche Telekom and France's Orange SA – are considering various options.
Orange CEO, Stephane Richard, quoted as saying,
The 50-50 situation isn't a long-term scheme" before adding "Don't expect anything spectacular in the short term.
Formed of the merger of two of Britain's major networks (Orange and T-Mobile) on July 1st 2010, EE instantly became the UK's largest operator and has stolen a march on all its competitors since the merger. Recent advancements include the rolling out of 4G services a year ahead of its competitors (although perceived leniency from regulator Ofcom played a large part) and marketing campaigns such as the digital advancement of Wembley Stadium.
Kester Mann, industry analyst at CCS Insight, said:
We have always expected that EE's owners Orange and Deutsch Telekom will exit the company in the long term. "A 50/50 joint-ownership of the company was never a long term solution in our view and a possible sale could come back on the agenda next year.
EE currently boasts 28 million customers and generated revenues upwards of £6 billion last year. Alongside its dominance in mobile, it is challenging major ISPs such as BT, Sky and Virgin Media with the launch of its quad-play offering including mobile, EE home broadband, a landline and EE TV, it's own-brand TV service.
However, Vodafone remains the largest competitor to EE's dominance and is set to follow suit by launching it's Broadband and TV service next Spring which could be based on Sky's NOW TV home set-top box. EE could yet feature further competition from BT who could buy O2 in the UK which, when combined with BT Mobile business customers, could give them a sizeable foothold in the UK market.
For EE's parent companies, the future is one full of questions; the operator is large enough to consider a floatation on the stock market a viable option whilst the rumoured strategic deal with British Telecom could possibly result in a sale to BT.