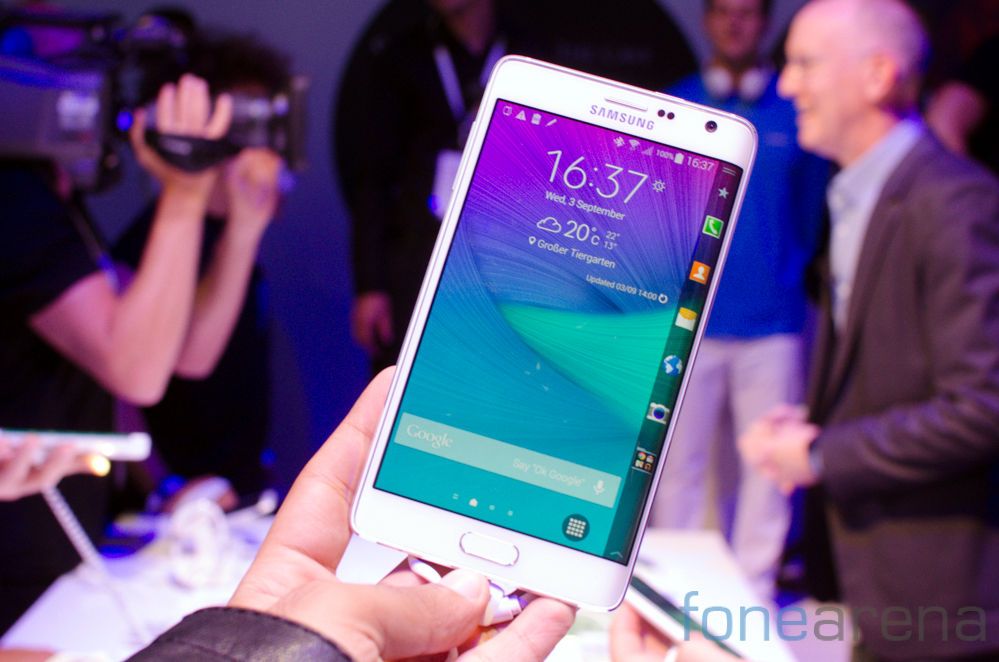 Carphone Warehouse is set to join Samsung, Vodafone and online retailers in stocking the new Galaxy Note Edge in the very near future. A snap of the company's internal intranet – as leaked to Pocket-Lint shows the company plans to stock Samsung's unique curved display but doesn't confirm when it will launch.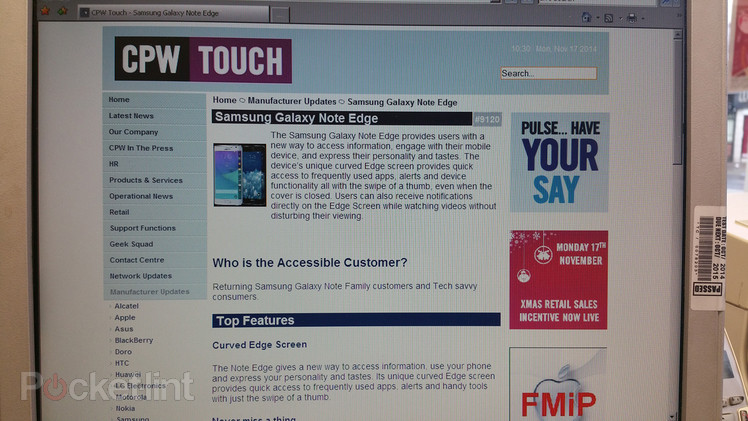 As we've already heard, Samsung plan to launch the Galaxy Note Edge in the UK on November 28. However when announcing this date, the company also said pre-orders would open on November 14th but that date has come and gone. It's unclear which networks Carphone Warehouse will offer the handset on but with Samsung also set to offer it direct, you'll be able to buy it both SIM free or on a pay monthly deal. Clove Technology currently has the handset listed at £650 which should translate to a pay monthly contract price of approximately £47-£57 per month.
The Galaxy Note Edge is a niche-sibling of the Galaxy Note 4, sharing almost all of the specs aside from the curved Edge Screen on the right hand side of the handset. Edge Screen can then be used to display information or provide additional options (e.g. when playing music) and allows you to interact with your handset without having to turn it on or remove from a case. Other notable features include a 5.6 inch Quad HD display offering 536 pixels per inch density, a quad-core Snapdragon 805 processor clocked at 2.5 GHz, 3GB RAM, a 16MP camera with 4k recording + optical image stabilisation and a plethora of sensors including a fingerprint sensor and heart rate monitor.
Here's our Galaxy Note Edge hands on from the announcement back at IFA 2014:
httpv://www.youtube.com/watch?v=CSDz0tokYzI