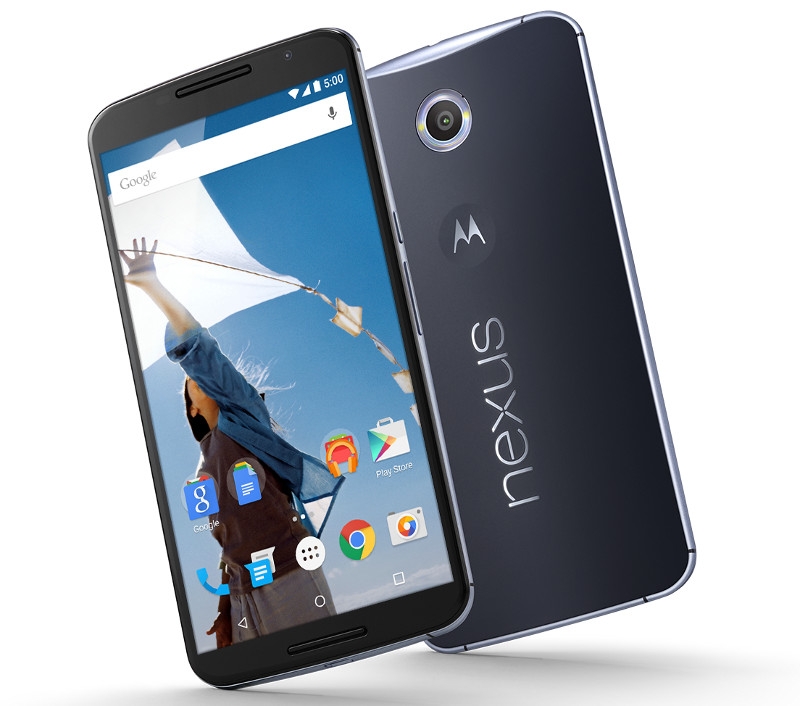 In the UK and can't wait until Nexus 6 pre-orders open on Google Play tomorrow? Want to order the Nexus 6 and get it at launch but worried that Google won't have enough stock tomorrow and it'll sell out before you can place your order? If either of these applies, then you're in luck. 
Hours before Google launches Nexus 6 pre-orders in the UK, online retailer MobiCity have begun offering the handset in both colours (Black and White) and with both storage options (32GB and 64GB). The 32GB Nexus 6 will cost you £497.99 whilst the 64GB will set you back £599.99; surprisingly, the 32GB comes in £2 cheaper than Google Play but for those wanting a 64GB, you're better off waiting for Google as MobiCity are charging £50 more than Google Play.
Nexus 6 is the latest addition to the Google Nexus range but unlike it's predecessors, it doesn't sacrifice specifications to keep the consumer price low. This year's vanilla Android flagship comes with a 6 inch Quad HD (2k) AMOLED display, 32GB/64GB storage, 3GB RAM, a quad-core 2.7GHz Snapdragon 805 processor and a 13MP camera with Optical Image Stabilisation. Following the release of the HTC-made Nexus 9 tablet, the Motorola-made Nexus 6 will be the second device to run the new Android 5.0 Lollipop operating system.
MobiCity haven't confirmed if they'll have the Nexus 6 in stock for the December 1st release but until we hear otherwise, we'll presume they will. It's unknown how long it will take for MobiCity to run out of initial stocks so if you want to beat the rush, head over to the links below.
MobiCity Google Nexus 6 32GB – MobiCity Google Nexus 6 64GB