Sony had confirmed last month that Android 5.0 update is coming to the entire Xperia Z line. Now, the company is revealing that it has received the AOSP of the latest Android 5.0 from Google and has started the beta testing.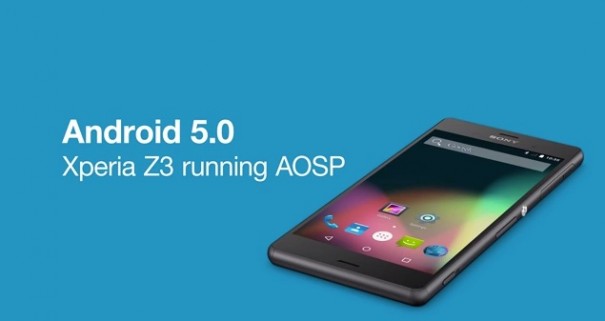 Google pushed the Android 5.0 Lollipop source code to AOSP earlier this week. Sony currently has AOSP Android 5.0 running on the Xperia Z1, Z2 and Z3. The company has announced a new 3Beta program under which it has teamed up with Swedish carrier 3 and give users the chance to try out Android 5.0 Lollipop updates on Xperia phones before their public launch. Sony plans to use this effort to gather feedback on the updates before pushing them to everyone.
"The premise is pretty simple – gather as much early feedback as humanly possible in order to make the Sony User Experience on Android Lollipop as good as it possibly can be, before commercial rollout next year. We'll be monitoring interest, reaction and the success s of this project with a view to rolling out similar initiatives in other markets next year.

posted Fredrik Ekstrand, Head of Software Portfolio Planning, Sony in a blog.
Unlike HTC, Sony has not given a specific date and just mentioned that the Lollipop update will be coming in early 2015.