Wally, a finance management app has launched on Android platform as Wally+. Available in beta the app allows users to keep a track of their expenses, specify monthly incomes, create budgets and so on.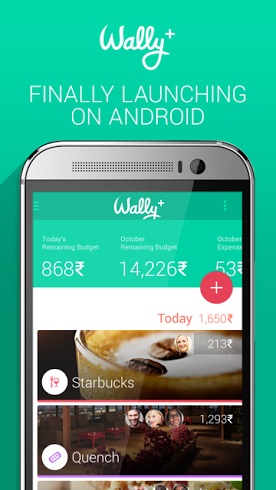 The app which was launched  on iPhone last year also helps user set saving goals and plan budgets. It will notify you whenever you have reached a certain saving goal or an important payment. When your location services are on, Wally will automatically identify and categorize the venue. Wally adapts to your preferences and behaviors by leveraging machine learning and artificial intelligence.
"Wally+ gives people a comprehensive picture of their money by allowing their past expenses, present financial situation and future aspirations to come together holistically. Unlike other personal finance apps, Wally does not require any details about your account numbers or banking passwords to work."

said Saeid Hejazi, Founder and CEO, Wally in a company statement.
Wally+ allows users to treat expenses as experiences as they can attach photos and tag their friends, allowing them to capture the people and moments that are associated with each expense.  Scanning of receipts is also one of the feature of the device. The application comes with support from multiple currencies. It even allows users to add a pass code to the application to protect your privacy. Wally  does not store your stuff on remote servers and all information is stored locally on your mobile device.
Play Link – Wally+