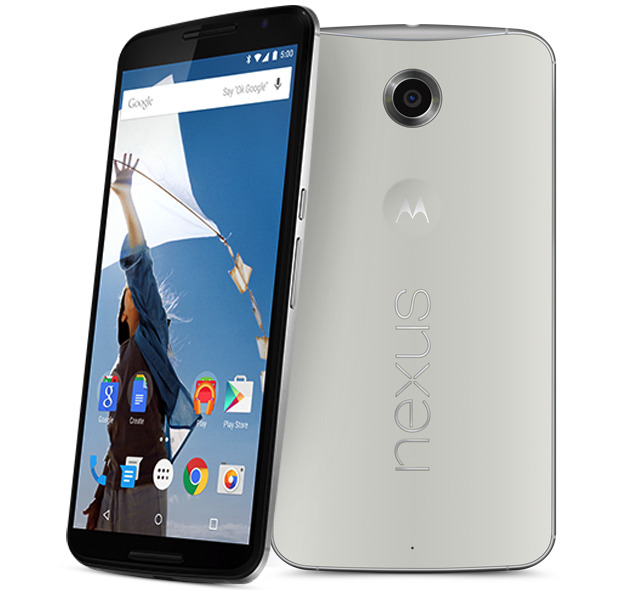 For fans awaiting the launch of the Google Nexus 6 in the UK, the wait is almost over as UK-based online retailer Mobiles.co.uk has announced the handset will launch in the UK on 1 December. As reported by Pocket-Lint, the Nexus 6 will be available to pre-order from 18 November and the retailer says that the handset "should be" from £28 per month. Unfortunately it doesn't reveal the SIM free price of the handset, rather focusing on the details of the plan which uses the O2 network and offers unlimited minutes, texts and 1GB data each month.
The retailer doesn't mention a SIM free price for the Nexus 6 at launch and there's also no mention of a price on Google Play; at the moment it's unclear whether the handset will follow previous Nexus pricing (much cheaper than its rivals) but with the pricing in other countries in mind, the Nexus 6 is likely to cost between £400 and £500 SIM free at launch.
The Motorola-made Nexus 6 is the first smartphone to run Google's new Android 5.0 Lollipop platform and joins its tablet sibling, the HTC-made Nexus 9, in the Lollipop stable. Nexus 6 specs include a 5.96 inch Quad HD (2k) screen, a quad-core Snapdragon 805 processor, LTE Cat 6, 13MP camera with Optical Image Stabilisation and dual LED flash, 4k video recording and a 3,220 mAh battery offering all-day battery life.