HTC's new Rapid Charger 2.0 has been listed on the company's official website. The new Rapid Charger 2.0 cuts charging times by up to 40% for certain handsets.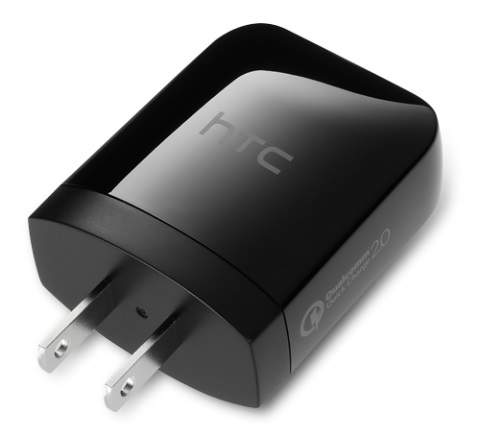 The device which is only listed on HTC's website and does not have a "Buy Now" or "Add to Cart" button. It uses Qualcomm's new Quick Charge 2.0 technology, and it's compatible with almost any smartphone or tablet. According to HTC, the Rapid Charger 2.0 will be able to boost a smartphone's battery by another 8 hours of battery life in just 15 minutes.
The HTC Rapid Charger 2.0 is compatible with any microUSB-based phone, however only a couple of phones are listed on the website that can take advantage of this accessory.  HTC One (M8), HTC One (E8), HTC One remix and HTC Desire Eye will be compatible with the Rapid Charger 2.0.
The Rapid Charger 2.0 will be similar to Motorola's Turbo Charger which is priced at $34.99. However, there is no word on pricing and availability of the device.
via