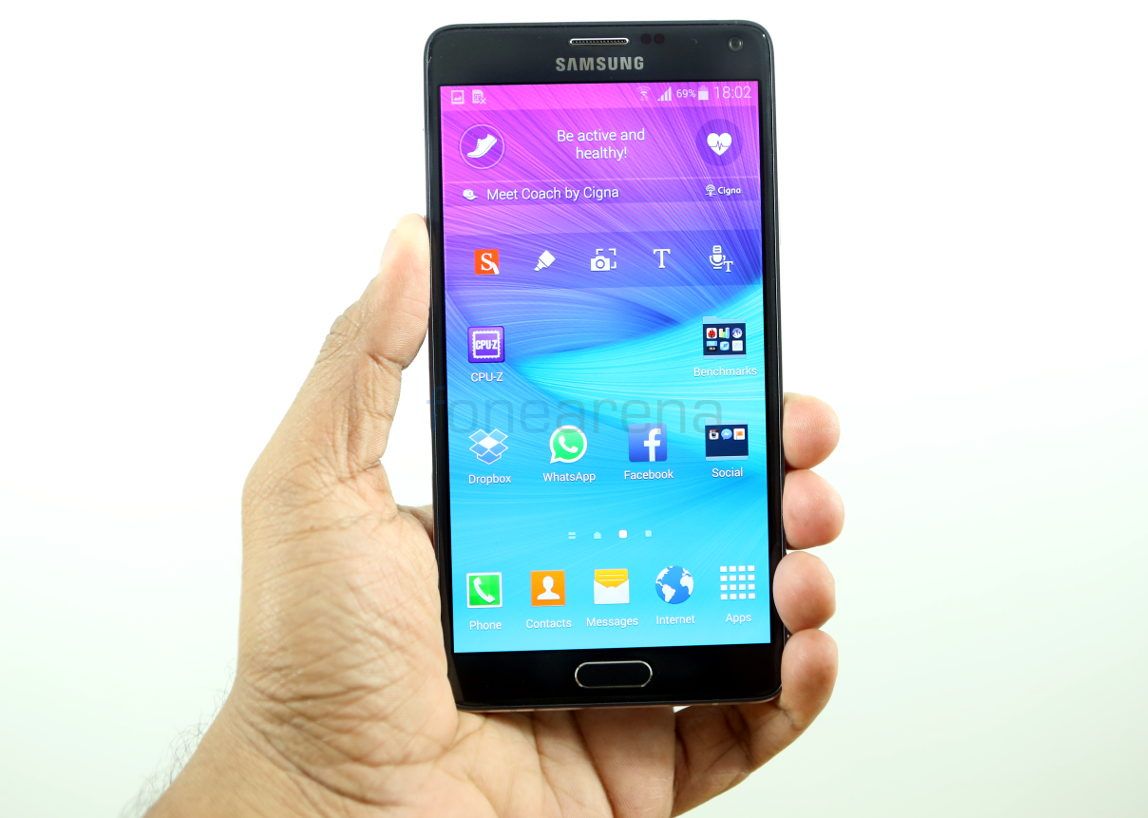 Samsung has reported its earnings for Q3 2014, in which the company has managed to make operating profit of 4.06 trillion won ($3.9 billion) for the quarter ended September 30, 2014, down from 10.16 trillion won compared to the same quarter last year. It has reported net profit of 4.22 trillion won ($4 billion) on revenues of 47.45trillion won ($45 billion), down 9% compared to the same quarter last year.
In the mobile sector, it has reported revenues of 23.52 trillion won, down 15% compared to 27.51 trillion won in the previous quarter. The mobile division has seen earnings fall in two consecutive quarters, despite marginal increase in third quarter smartphone sales. The main reason of fall in profits is due to fall in smartphone average selling price (ASP) due to price cut for older models and declined shipments of high-end smartphones, said Samsung. Looks like Samsung is facing the heat from budget smartphone makers.
Tablet shipments increased due to the expansion of new Tab S and sales of Galaxy Tab 4 series, but it didn't reveal the exact number of tablets shipped. Samsung expects demand for smartphone and tablet to increase in the fourth quarter, but the competition among maker will intensify.
It plans to introduce smartphones with flexible displays, metal frames and focus on streamlined strategic models in each price category to enhance product and cost competitiveness. Differentiated technologies and designs will also be applied to tablets, said Samsung. It will also improve the wearables portfolio.
Samsung plans to increase supply of 20-nanometer mobile application processors (AP) in the next quarter.  It plans to increase OLED panel sales by increasing its customer base and focusing on high-end smartphone panels. It will also concentrate on flexible displays and cost competitive, glass-based OLED panels for the middle-end smartphone market.