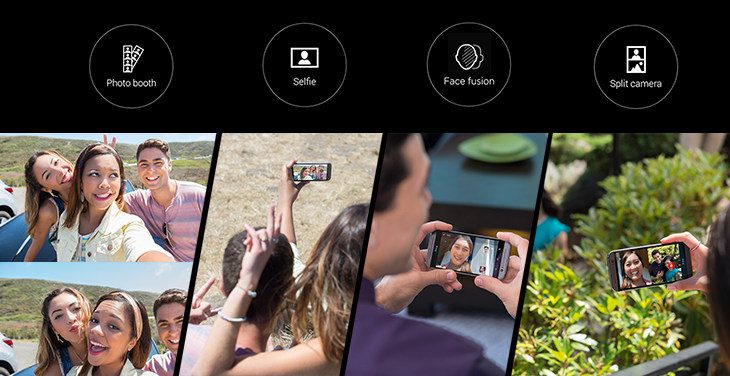 HTC just announced the Desire Eye with a 13-megapixel front-facing camera. It has a new HTC Eye experience that brings new features such as Face Tracking, Screen Share, Split Capture, Face Fusion, Live Makeup, Auto Selfie, Voice Selfie, Photo Booth, Crop Me In and more. HTC has announced that the new HTC Eye experience would roll out for select HTC smartphone in coming months.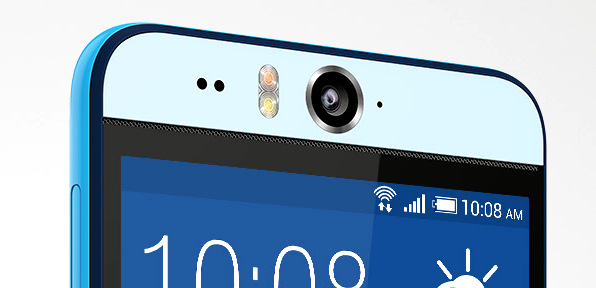 Face Tracking tracks four people in a video, Screen Share lets you share your screen with others, Split Capture lets you combine photos and videos taken on the front and back cameras into one split-screen image or video, Face Fusion allows you to merge your face with others, Live Makeup lets you set the desired level of skin smoothing and preview it immediately, Voice Selfie lets you capture a selfie with voice commands and Crop Me In crops you from the image or video taken with the front-facing camera and positions it within the scene captured by the main camera.
These smartphones include, HTC One (M7), One (M8), One E8, One mini, One mini 2, One max, Desire 816, HTC Desire 820 and HTC Butterfly 2. Crop-Me-In is currently only available on the HTC Desire EYE. Full feature list of HTC Eye experience would be confirmed at roll-out, says HTC.