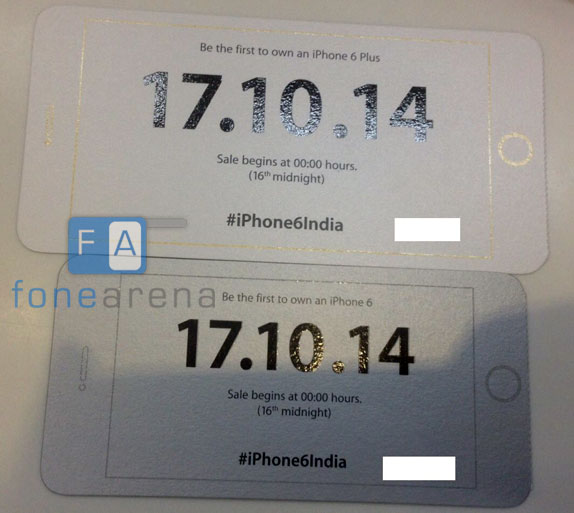 FoneArena has got access to what seems like customer invites to buy the Apple iPhone 6 and iPhone 6 Plus on launch day in India which is slated for October 17th 2014 which is about 2 weeks away. Going by the information on the invite the iPhone 6 and its bigger brother 6 Plus will go on sale on 16th night in India. Apple did roll out the iPhone 5s and 5c in India in a similar fashion with customer launch events at major cities including Chennai, Bangalore, Delhi and Mumbai . No information on the pricing at this point but we expect it to be similar to the Europe / UK pricing. Stocks are expected to be extremely limited considering the global demand for the new iPhones with wait times upto 4 weeks in many other launch countries.
The main highlight of the iPhone 6 is a bigger 4.7 inch display and a faster A8 chip and the iPhone 6 Plus marks Apple's entry into the Phablet category with a 5.5 inch Full HD display.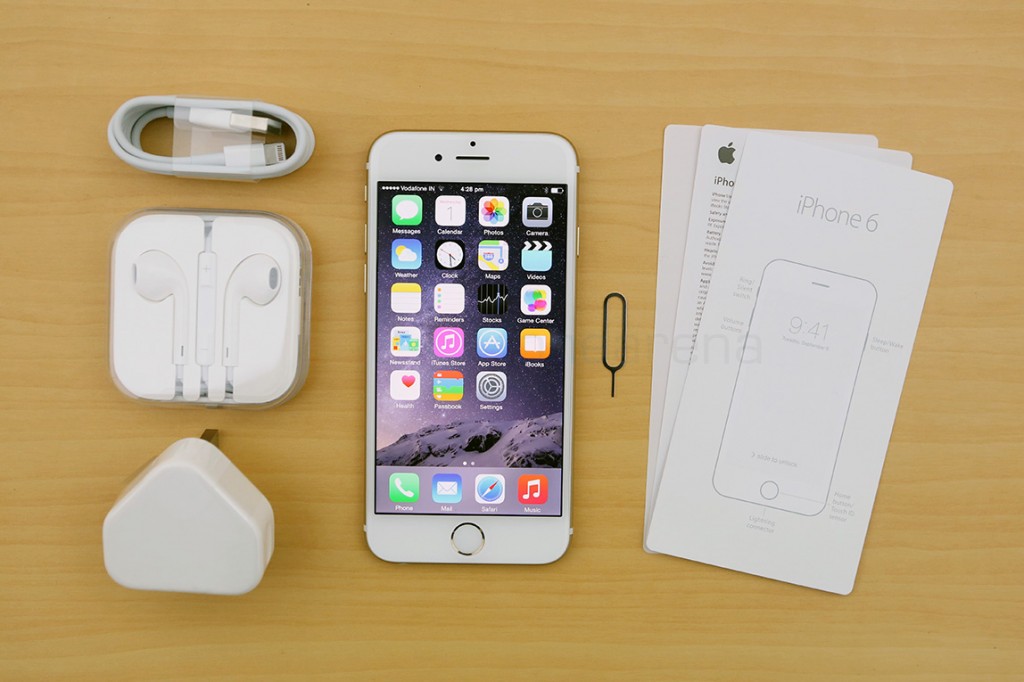 We have already managed to get the iPhone 6 and 6 Plus so you can check out the unboxing and hands on below :-
Thanks Maulik for the tip
Let us know if you want us to find out anything about the iPhone 6 & 6 Plus.