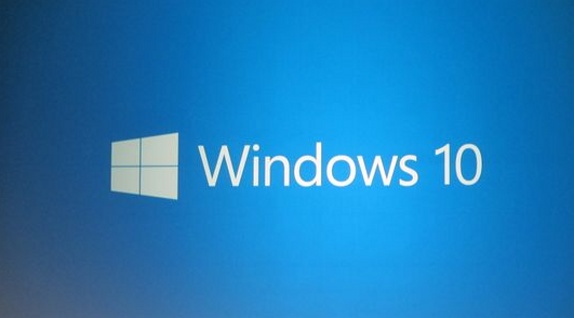 Microsoft has officially unveiled its next-generation of Windows. While the latest release was rumoured to be named, WindowsTH, Windows X, Windows One and even Windows 9, Microsoft has formally titled it as Windows 10.
The Redmond giant terms its latest operating system as the "most comprehensive platform ever". Windows 10 is said to offer a great experience for all hardware across a single platform.
A large number of consumers are still on Windows 7 and the company wants their transition to Windows 10 much more convenient than the highly criticized Windows 8. Microsoft's Joe Belfiore says that they want all the Windows 7 users to have the sentiment that yesterday they were driving a first generation Prius, and now with Windows 10 it's like a Tesla.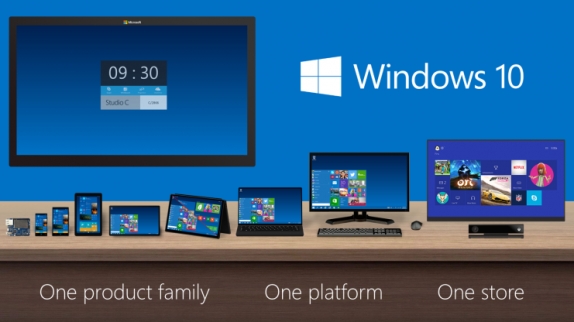 Microsoft claims that Windows 10 will deliver the right experience on the right device at the right time. For starters, the latest release is a combination of Windows 7 and 8 and borrows all the popular design elements from them.
The conventional Start Menu and the metro like start screen is back with Windows 10, which also means that your desktop is no longer occupied with huge grid of tiles. However, the live tiles are still around and you can now resize them to match your preference.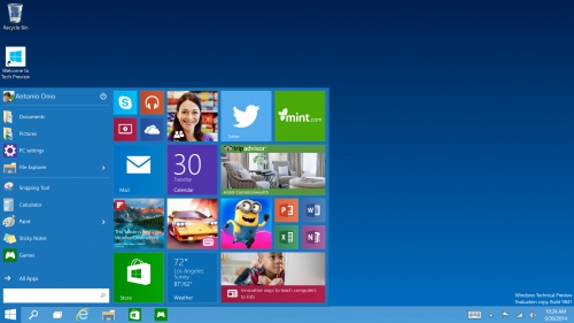 Windows 10 comes with a new universal search in the start menu that is capable of showing results from the World Wide Web. There is an Expose like option from the OS X, which has been dubbed 'task view' to help you master Windows multitasking features.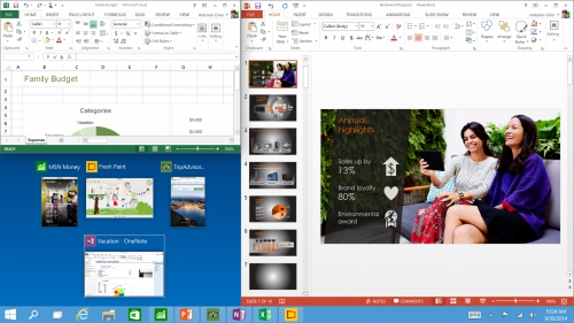 The charms bar from the Windows 8 has made it to the new release and it comes with a few enhancements. Microsoft is also adding a new Continumm mode for convertible devices like the Lenovo Yogo 2 Pro, using which you can switch between the tablet mode and the laptop model without having to break your back.
Microsoft says that today is just a beginning and it will announce more details about its new Windows 10 operating system early next year.
The Windows 10 Insider Program will launch tomorrow and will allow enthusiasts to get a feel of the new OS before the general public. Microsoft will commercially launch its Windows 10 OS somewhere in the late 2015.