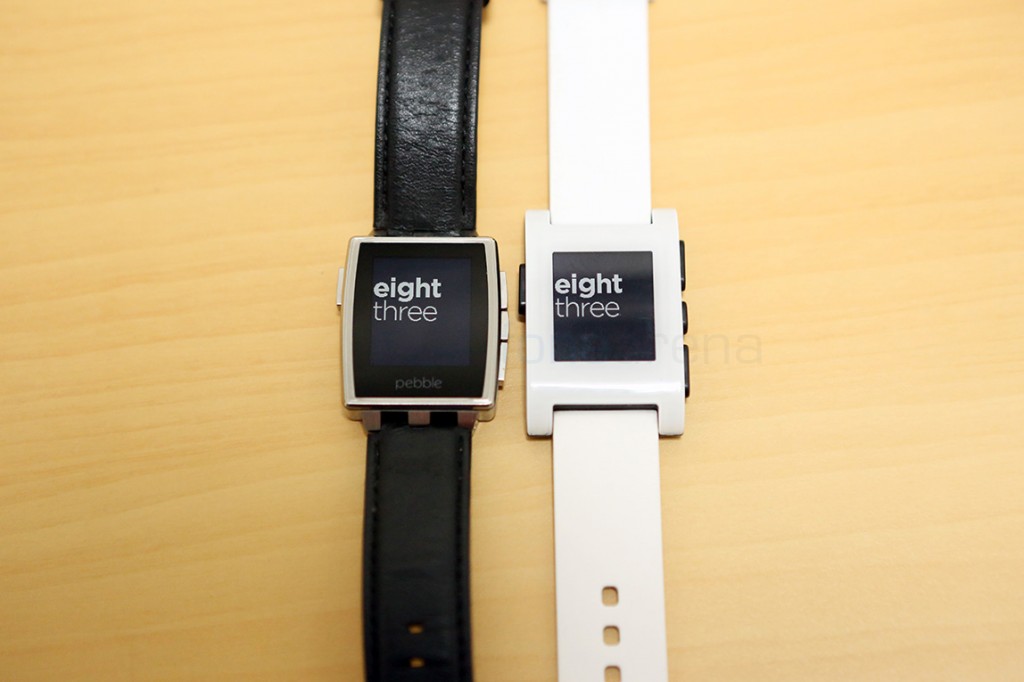 Pebble, the company behind smartwatches with the same name, has announced price cuts for both of its models, alongside a crucial software update that enables continuous activity tracking. The original and the Steel both get a 50$ price cut to $99 and $199 respectively, with the original going back to its initial Kickstarter early bird price tag. With many of the newer Smartwatches selling at much higher prices, Pebble is well positioned to take advantage of the Smartwatch craze and lower the barrier of entry for enthusiasts seeking to try them out.
Recently, Pebble also announced colored limited edition variants of the original design, with three options at the same price. It's not clear if those get the price cuts too, but it'd be really nice if it did. The advent of touchscreen based Smartwatches running Android Wear doesn't seem to have made much of a difference to the market yet, as these are early days clearly, but Pebble has been at the forefront of the larger movement, albeit with much simpler hardware and functionality.
We had reviewed the Pebble Smartwatch sometime back and found it to be really useful, but a lot has changed since then. After the launch of the app store, Pebble claims there are now more than 4,000 apps and the company has also been continuously working to improve the functionality and compatibility with its host OSes, especially iOS. Android already has apps like Pebble Notifier and many other utilities to enhance the watch's functionality but iOS support is now on par, with even dismissal of notifications reflecting on the phone, with the latest version of Apple's operating system. Another new feature, as mentioned earlier, is the addition of continuous fitness activity tracking, which was weirdly missing on Pebble, till now, but now that has been added, to bring it on par with all the other smartwatches and the fitness bands.
Finally, to celebrate our success and spread the love, we're making Pebble irresistible. Pebble is now $99 / €129 / £99 and $199 / €229 / £179 for Pebble Steel everywhere – you're very welcome.
Above quote from Pebble's blog post lists the prices for all the international markets where Pebble has now expanded to, including the Benelux region in Europe, the UK and even more offline retail stores in the US. For us Indians, we have the only option of buying it online, with free International shipping, covered by Pebble, but we do have to pay the duties for importing it in. Pebble could have a real chance if it partners with one of the e-commerce giants here, but is the company big enough to do that is an entirely different question. Also, with these price cuts, it'd be interesting to see where the ecosystem moves forward, in terms of hardware. Have anything to say? Let us know in the comments section below.