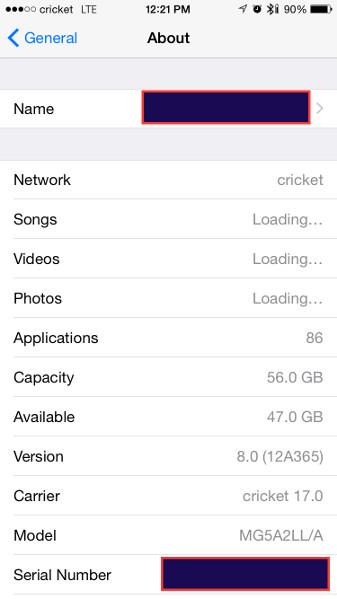 Apple revealed the pricing of both contract and contract-free pricing for the iPhone 6 and the iPhone 6 Plus on the launch day and started taking pre-orders for these smartphones on September 12th. Both these started shipping September 19th in launch countries. The contract-free version that went on pre-order on the US Apple Store was mentioned as a T-Mobile variant, so it was not clear if it is unlocked or locked to the network.
And we have our own FoneArena in house experts confirming that the T-Mobile iPhone 6 Plus (contract-free) purchased from Apple Store works in India on Vodafone. Video proof below!
httpv://www.youtube.com/watch?v=Q56k6y3swDU
A Reddit user who purchased the contract-free version of the iPhone 6 has confirmed that it is an unlocked version, so it will work on other networks such as AT&T. The user, who has the 64GB version has posted a screenshot that shows the phone working on Cricket that uses AT&T's network. Even people in the Apple support website confirm that it unlocked. If you get it from the T-Mobile Store it will be locked, but you can get it unlocked from the store itself.
The T-Mobile 64GB Space Gray variant has the model number MG5A2LL/A. This is the GSM (A1549) model with support for LTE bands, but doesn't have support for all the LTE bands, so it might not work on all international networks such as India.
India would probably get the A1586 (iPhone 6) and A1524 (iPhone 6 Plus) models with support for LTE band 40 to work on Airtel. You can check out the list of supported LTE bands in the iPhone 6 / 6 Plus models here.
Apple announced that it received 4 million pre-orders for both the new iPhones in the  first 24 hour. It is available in 9 countries and would launch in 20 countries on September 26th. The Apple iPhone 6 and iPhone 6 Plus are expected to launch in India later this year.