Along with the iPhone 6 and iPhone 6 Plus, Apple unveiled its mobile payment service 'Apple Pay'.  Apple is claiming the service to be fast, secure and private.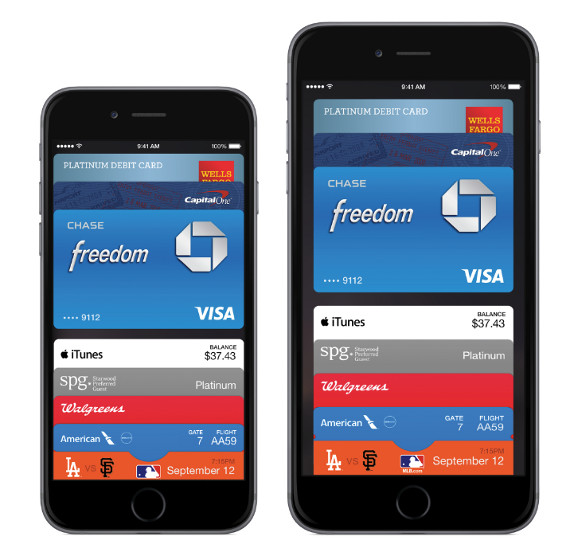 As rumored earlier, the Apple has tied up with three main payment networks American Express, Master Card and Visa. Apple Pay works with iPhone 6 and iPhone 6 Plus through a groundbreaking NFC antenna design, a dedicated chip called the Secure Element, and the security and convenience of Touch ID.  In order to get started users will need to simply add a card from your iTunes account. Apple Pay generates a dynamic security code, replacing the static security code from the back of your card. Consumers enter their cards by taking photos of their credit cards, which are then added to Apple's Passport service.
Apple Pay will also work with the recently launched iWatch. A unique Device Account Number is assigned, encrypted and securely stored in the Secure Element on your iPhone or Apple Watch. Each transaction is authorized with a one-time unique number using your Device Account Number and instead of using the security code from the back of your card. Apple Pay creates a dynamic security code to securely validate each transaction. Leading retailers in the US that will support Apple Pay include Bloomingdale's, Disney Store and Walt Disney World Resort, Macy's, McDonald's and several others.
This technology will allow consumers to securely pay for items and services with a swipe of the phone. Ensuring privacy, Apple claims that it does not save any transactions and that they are purely between the customer, bank and the merchant.  If the phone is stolen, a customer can use Find My Iphone to cancel the payment tool.
Finally, Apple Pay API will be available to developers to integrate to their apps. It will be available in the US as a free update to iOS 8