Nvidia has sued Samsung and Qualcomm for infringing 7 of its patents.  The maker of graphics chips and processors  is asking the International Trade Commission (ITC) and in the U.S. District Court in Delaware to confirm that, ban devices, and award them damages.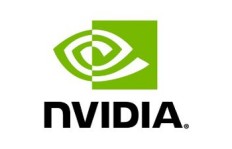 Nvidia is seeking to block imports of the latest Samsung Galaxy phones and tablets that use Qualcomm's Snapdragon  GPU units or Samsung's Exynos processors. The company is asking the ITC to ban devices that are involved in the patent infringement which includes recently launched Samsung Galaxy Note Edge and Note 4 smartphones,  as well as the company's flagship Galaxy S5 and Galaxy S4 phones. The Note 3 was also mentioned, as were several Samsung tablet computers, including the Galaxy Tab S, Tab 2 and Note Pro.
"We made no progress. Samsung repeatedly said that this was mostly their suppliers' problem. Without licensing NVIDIA's patented GPU technology, Samsung and Qualcomm have chosen to deploy our IP without proper compensation to us. This is inconsistent with our strategy to earn an appropriate return on our investment."

said David Shannon, executive vice president, chief administrative officer and secretary at Nvidia.
This is the first time the Nvidia is initiating a patent lawsuit in its 21 years of history.  The dispute focuses on technology that renders images in videogames and many other kinds of software. In case of Qualcomm, it is being targeted for its Adreno GPU used in its Snapdragon SoCs.
The patent war seems to have become an undeniable part of the smartphone ecosystem. Microsoft recently filed patent against Samsung over Android royalties. However, the duo decided to discuss settlement over the issue. Similarly, the classic Apple and Samsung suit has been taken off the court as the companies have decided to settle it outside the US court.