Here's another if there haven't been enough leaks and rumours around the iPhone 6!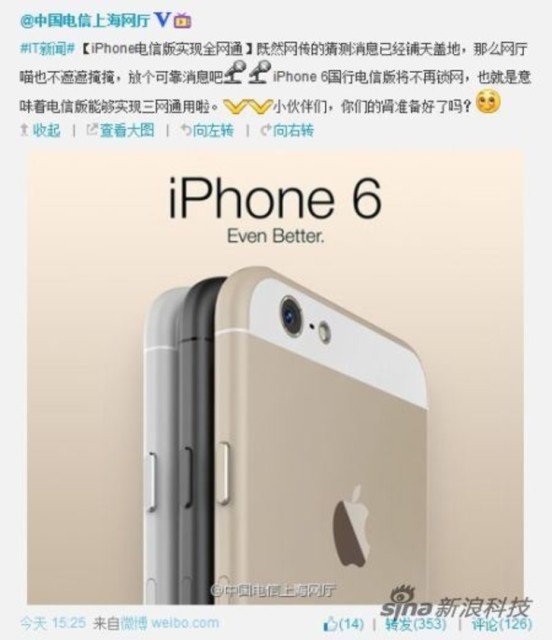 According to reports from China based outlets, the iPhone 6 might just have been leaked by China Telecom. The carrier posted an image that claims, and looks like, one from the series of flyers that the iPhone 6 will be getting.
Interestingly, the device design we see in the render does agree quite a lot with the leaked renders and photos we've been treated to in the past. It isn't very common for a network carrier to post an image like this one, which makes us take this with a pinch of salt.
The iPhone 6, as you might know, is expected to be unveiled next month on the 9th. Along with a 4.7-inch iPhone, Apple is also expected to out a 5.5-inch version to mark entry into a phablet series of smart devices.
Looking at the renders, we get an impression that the iPhone 6 will have a colour scheme that's identical to the existing iPhones. Thankfully we don't have to wait too much to know it all!