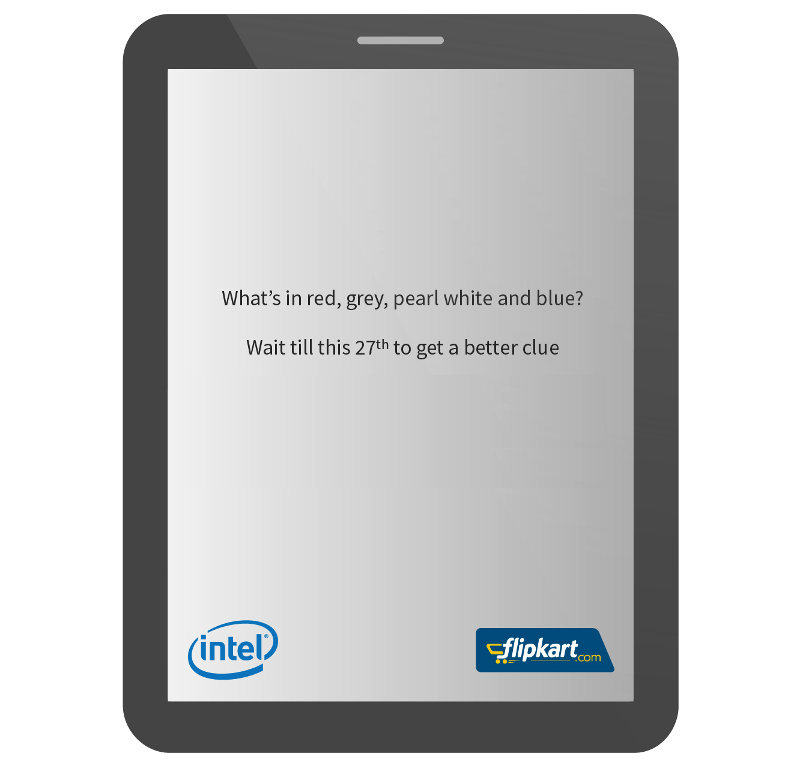 Flipkart has just sent us an invite for a tablet launch in partnership with Intel. The invite reads What's in red, grey, pearl white and blue? It will be powered by an Intel processor. It is clear that it's going to be a tablet, looking from the invite. It has an earpiece on the top, so it is likely to come with voice calling capabilities. Since it is is more wider than normal 7-inch tablets, it could have a screen that is 8-inches or more.
Flipkart launched Digiflip Pro XT 712, its first tablet under its Digiflip brand back in June. It's a decent tablet compared to other tablets in the price range. Large-screen tablets with a screen size of over 8-inch will not be comfortable for voice calling, since it might be comfortable to hold. Let us see what Flipkart has to offer next week.
The teaser doesn't reveal the specifications of the tablet. Flipkart asks us to wait till the launch day, August 27th for a better clue. We will be there at the event to bring you more details about the tablet on launch day.