Huawei had hinted last month about a new phone launch at IFA with a press invite. It was expected that the Chinese smartphone maker will unveil the Ascend Mate 3, however, as per the latest invites the company will most likely unveil the Ascend Mate 7.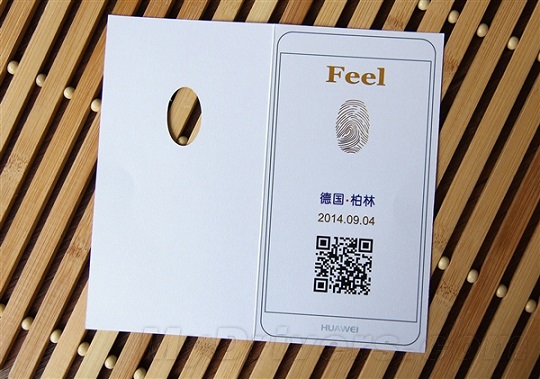 The Ascend Mate 7 launch which is scheduled on Sept. 4th, will boast of a finger print scanner. Earlier this month, leaked photos had suggested that the phone will have a finger print scanner and a metal back. The press invite does not say much and only bears a fingerprint on it implying the feature along with the words "Touch" and "Feel".
Huawei is targeting high-end smartphone market with this phone as most of the flagship phones today come with this feature. The phone is expected to come in two models. One will feature a 6 inch 1440 x 2560 QHD display, while the other will have a 6 inch screen with a 1080 x 1920 resolution. The phone will also include 3GB of RAM in QHD version and 2GB of RAM in FHD version and have company's very own Kirin 920 octa-core processor. It will also have a 13MP rear-camera and a 5MP front-facing shooter.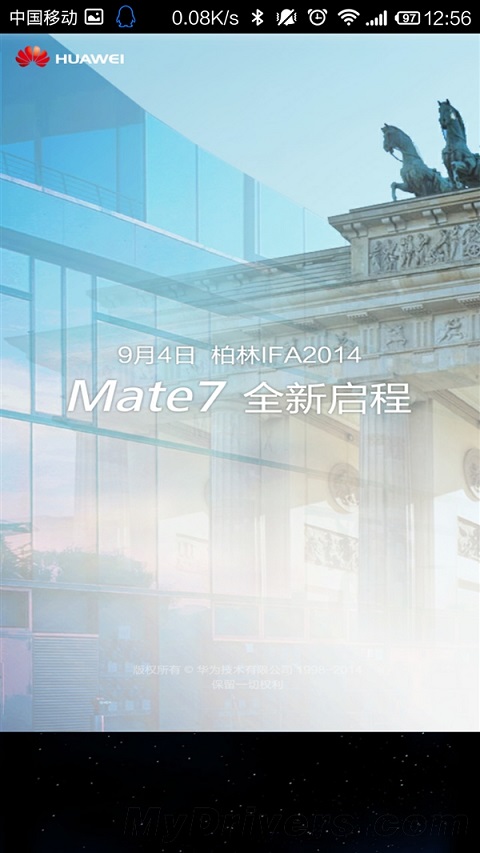 Both the variants will offer LTE, Wi-Fi, NFC and Bluetooth 4.0 connectivity. One model will have Dual SIM Dual standby capability, while both variants shall include Android 4.4 pre-installed, along with Emotion UI 3.0 which is the next major version of Huawei's custom Android experience.