Flappy Bird phenomenon may not hit back your phones but its creator Dong Nguyen is gearing up for the launch of its new game. Dubbed as 'Swing Copters', the game plot is similar to Flappy Bird but this time the main character is a little guy with a helicopter attached to his helmet.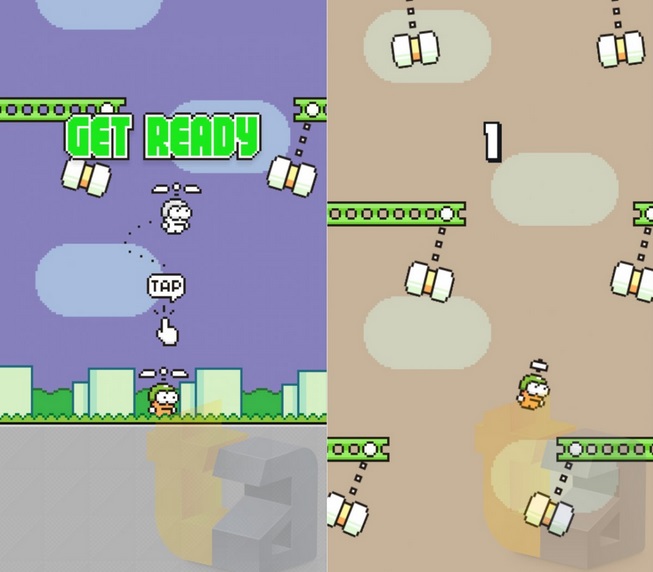 Just as Flappy Bird only allowed you to fly up or down, Swing Copters only lets you fly left or right, creating a zig-zagging flight pattern that makes it difficult to avoid each tier of swinging hammers. Touch Arcade has also released a video that gives a sneak peak about the Swing Copters.
httpv://www.youtube.com/watch?v=wuoCeze0B3c
Swing Copters is slated to launch on August 21. The app is expected to be free to download and a one-time charge of $0.99 to remove ads within the app. Touch Arcade did not specify the platforms the game would launch on, so it is unclear at this moment whether Swing Copters will hit both Apple's iOS App Store and Android's Google Play Store simultaneously.
In May Dong revealed in an interview that a Flappy Bird successor with multiplayer capabilities will launch in August. Soon after that the creator tweeted screenshots of the game. Flappy Bird was a raging success on iOS and Android platforms but was taken down by Nguyen. Earlier this month, Flappy Bird was launched as Flappy Birds Family on Amazon Fire TV.
via:Android Police