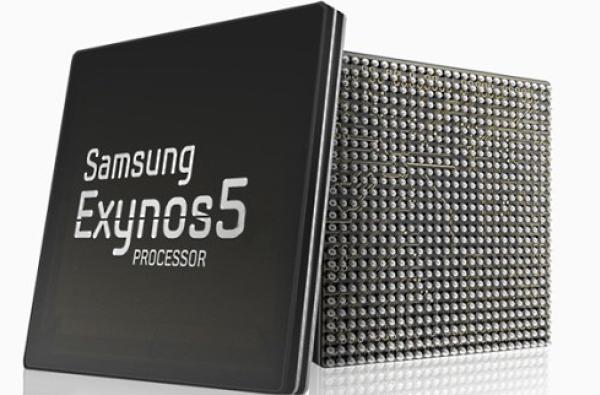 Samsung has announced its new Exynos 5 Octa chip, 5430. It is the first Samsung chip to use 20nm HKMG process technology. It is based on ARM big.LITTLE technology and has Heterogeneous Multi-Processing that can run combination of up to eight cores at a time to provide optimum performance, similar to the earlier Exynos 5 Octa chips.
It has four Cortex A15 chips clocked at 1.5 GHz and four Cortex A7 chips running at 1.3 GHz. Since the new processor is based on the 20 nm low-power High-K Metal Gate (HKMG) process technology, it lowers the power consumption by up to 25%, compared with 28nm process node, says the company.
It has support for WQHD (2560 x 1440) and WQXGA (2560 x 1600), by using hibernation display and Mobile Image compression (MIC) that compresses the data by half when transferring pictures and multimedia content from the AP to display. It has Multi Format Codec (MFC) including H.265(HEVC) decoder to experience videos better on UHD TVs through HDMI interface. It also has enhanced dual Image Signal Processor (ISP) and 17GB/s of memory bandwidth for a better multimedia experience.
It uses the same ARM Mali T628 MP6 GPU, similar to the Exynos 5420 and 5422, but the frequency has been increased to 600MHz. Samsung has also announced new Exynos Modem 303 with LTE Advanced Cat 6, multiband and multimode capabilities.
The Samsung Galaxy Alpha that was announced yesterday uses the Exynos 5 Octa 5430 SoC. The upcoming Galaxy Note 4 is rumored to feature this chip.