Microsoft has updated Office for iPad with several features that makes the app more productive. For starters, the app now supports exporting files to PDF from Word, Excel, and PowerPoint and this can be done even without an Office 365 subscription.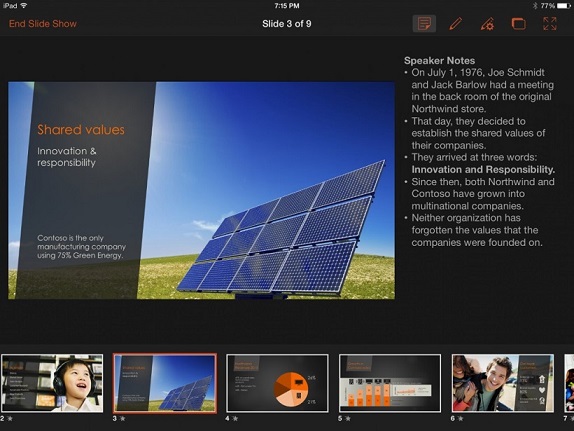 All the three apps has gained new Picture Tools that let users crop to focus on the right part of an image. Each of the app also gets support for third party fonts. Printing options have been expanded too and now allows users to choose from more scaling and paper sizes.
Microsoft said that this update adds more power to Powerpoint as it now enables Presenter View when projecting to another screen, so that you can preview your notes and view next slide. PowerPoints can now be enhanced by background music or by adding videos. Additionally, new eraser and open settings make annotations even easier also hyperlinks can be edited.
Excel 1.1 gets Flick to Select, allowing users to flick a cell's selection handle in any direction to quickly and easily select all the data in a row or column. Another important feature added to Excel is  PivotTables  that are key to helping explore that data. With Excel for iPad you can now sort, filter, expand and collapse, show details, and even refresh PivotTables whose data is all contained within the workbook.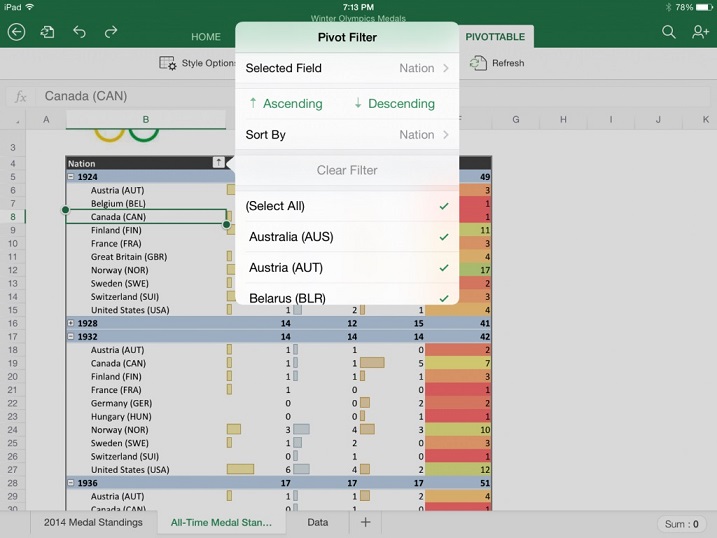 The latest major update to Office iPad comes nearly four months since  its launch in March. Back in April, the three apps gained some important features that had been missing since launch, including the ability to print directly from the apps. All the updates are now available on the App Store. The software is free to download and allows users to view files, but any editing requires a subscription to Office 365 Home, which is available as an in-app purchase.