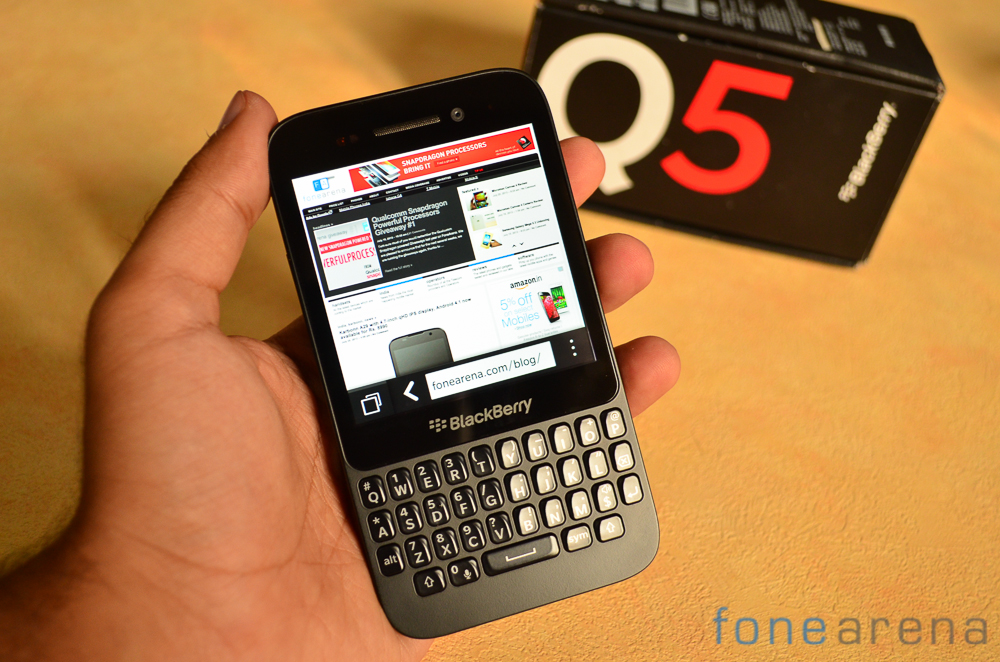 BlackBerry has reduced the price of a range of QWERTY smartphones in India that includes the Q5, 9720 and the Curve 9320. The BlackBerry Q5 that was launched in India back in July last year for Rs. 24,990 got a price cut to Rs. 19,990 earlier this year. It is now available for Rs. 13990. The BlackBerry 9720 that was launched in India for Rs. 15,990 last September has got a price cut to Rs. 11,990. The BlackBerry Curve 9320 that was launched back in 2012 for Rs. 15990 has got a price cut to Rs. 9900.
BlackBerry Q5 – Rs. 13990
BlackBerry 9720 – Rs. 11990
BlackBerry Curve 9320 – Rs. 9900
Regarding the price cut, Sameer Bhatia, Director, Distribution, BlackBerry, India, said,
The classic BlackBerry Keyboard, re-engineered for the fast efficient navigation and one-handed use, has huge fan base who swear by the distinct typing experience that BlackBerry offers. These compelling price-points will enable QWERTY fans to experience the latest technology and ease of use in one device.
BlackBerry 10 smartphones had seen several price cut in India in recent months. The BlackBerry Z30 is the latest BlackBerry 10 smartphone to get a price cut. BlackBerry QWERTY smartphones got a price cut back in 2012. This is a major price cut for BlackBerry OS 7 devices after years.