Samsung and Spotify have teamed up to make its easy for users to listen to Spotify on Samsung speakers. The latest partnership will let more than 10 million premium Spotify users control their Samsung Shape wireless audio-multiroom speakers straight from the Spotify app.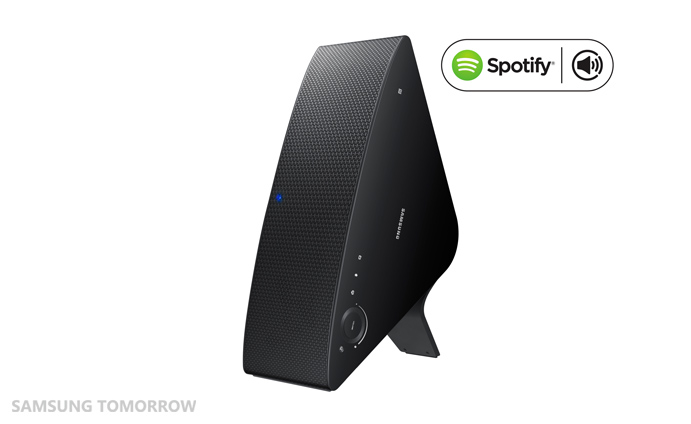 Shape users will be able to use the native Spotify app instead of the Shape app, to queue up and play songs. In addition, users can also use the Spotify Connect feature to stream music to two or more Samsung speakers simultaneously. Samsung's wireless audio multi room speakers can be used either standalone or with other Samsung devices including TVs, soundbars or Blu-Ray players via Wi-Fi.
"We are excited to bring Spotify's premium streaming music service to our Wireless Audio Multiroom ecosystem. It gives our customers more options to connect to and customize their favorite music taking the listening experience to the next level."

said Eric Jung, vice president of the visual display business at Samsung Electronics.
Launched in 2013, the speakers from Samsung such as Shape M7 and Shape M5 will get the Spotify control with the latest collaboration. The speakers are controlled from a downloadable app and facilitated through easy plug-and-play installation.