Dong Nguyen, the creator of popular game Flappy Bird revealed yesterday that he will bring the game back sometime in August. Today, Nguyen has released a screenshot of his next game on Twitter which is under making.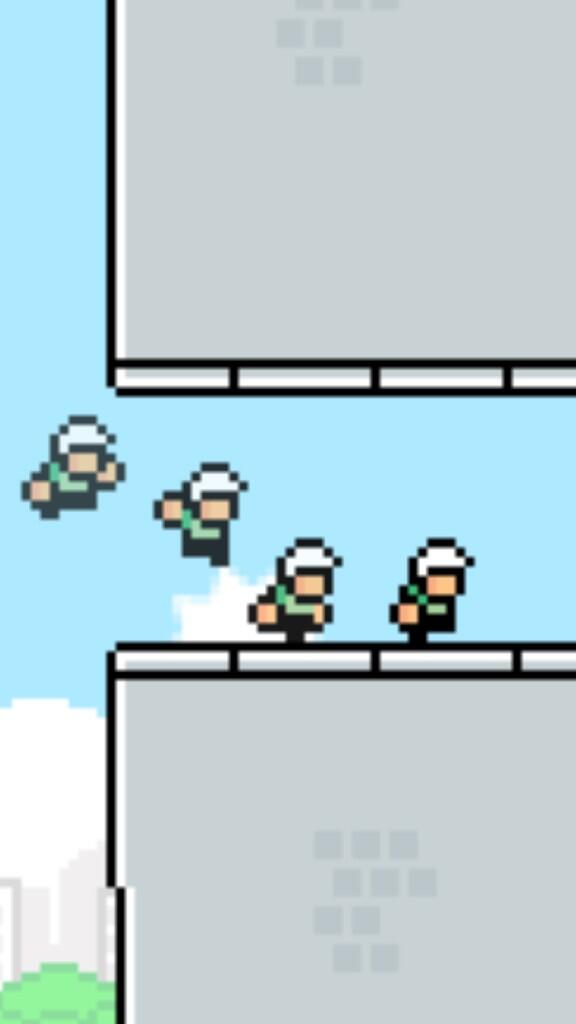 "I am making a new game. So people can forget about Flappy Bird for a while.", reads, Nguyen's tweet about his new game. As per the screenshot, the game has small people wearing helmets jumping from one building to another. Also, these people have the same pixelated look similar to the Flappy Bird.
Nguyen has image of a creator that takes a simple concept for a game and makes it tough. However, no more details about the what the game will be called and when will it launch are not provided by Nguyen. Meanwhile, he touted yesterday that Flappy Bird successor will be a multiplayer game and will be less addictive.
Flappy Bird was a raging success on iOS and Android platforms but was taken down by Nguyen. Will the new game be as popular as Flappy Bird? We will have to wait and see.