Google, which already takes care of your many day-to-day activities will now even help you remember where you have parked your car. The tech giant has updated its Search app on Android with Parking Location card that offers the ability to automatically detect where you have parked your car and help you find that spot later.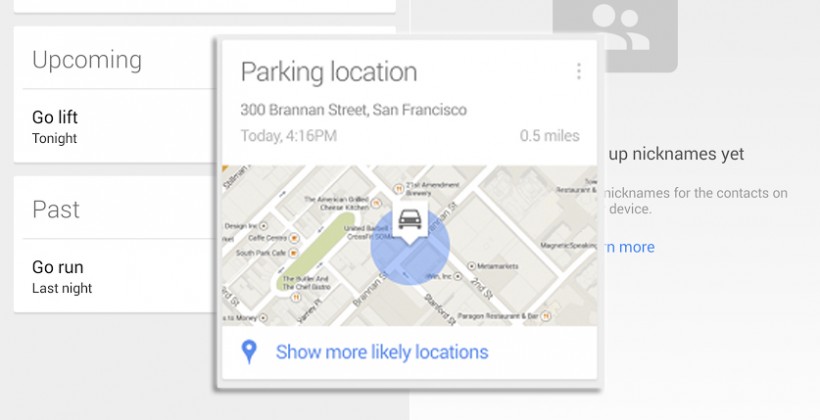 The feature which was rumoured earlier this month also keeps track of the previous parking locations. When it is time to find your car, you will need to go into Google Search and hit the card which will navigate you to the destination using Google Maps.
Moreover, the version 3.4 update adds a few new features such as a new reminders interface with better arrangement of past reminders. Also users can now add nicknames to contacts that can be seen as a centralized list under Accounts & Privacy. This means users will be able to add nicknames to their favourite contact like mom, husband, dad, wife etc which can be attached to their card. Modifications to reminder cards have been tweaked as well.
The update is now rolling out gradually through the Google Play Store.
Via: Android Police