A good of couple of months back, Facebook announced their new newsreader type Paper application for the iOS users in US(more specifically for iPhone). Today they have updated the Paper application with new features.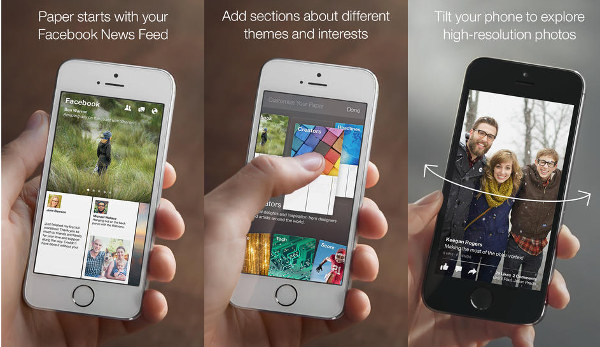 According to the official change log, the following are the list of changes and features in the newest version of the Paper application.
Birthdays and events: Never miss a chance to celebrate! Just tap the notifications globe and scroll down to see important dates ahead.
Photo comments: When words aren't enough, now you can add photos to comments to show how you feel.
Group updates: Don't miss posts from your favorite groups. Swipe down to open the Main Menu. Tap the More Options icon to the right of the Search box. When you see your groups, check the new unread counts to catch up on the posts you've missed.
New story buttons: To keep up with the latest stories in a section in fullscreen view, or to catch the newest stories in the next section, tap the new story arrows when they appear.
More article covers: 9 new article covers join our collection, making easier to spot your favorite sources on Paper. Keep an eye out for Fox News, Bloomberg News, Mashable, FT, kottke, Popular Science, The Hollywood Reporter, Vanity Fair and Hacker News.
Basic accessibility: All of your sections now support basic accessibility features, and we're working to extend accessibility throughout the app.
The Facebook Paper application is still not available in India. An Android version isn't there yet.