Amazon Kindle devices have been on sale in India for sometime now and today, Amazon is introducing EMI offers for the same. Amazon has announced that starting today, consumers will be able to buy the Amazon series of Kindle devices including – Amazon Kindle, Amazon Kindle PaperWhite and Amazon Kindle Fire tablets from Amazon with an EMI option.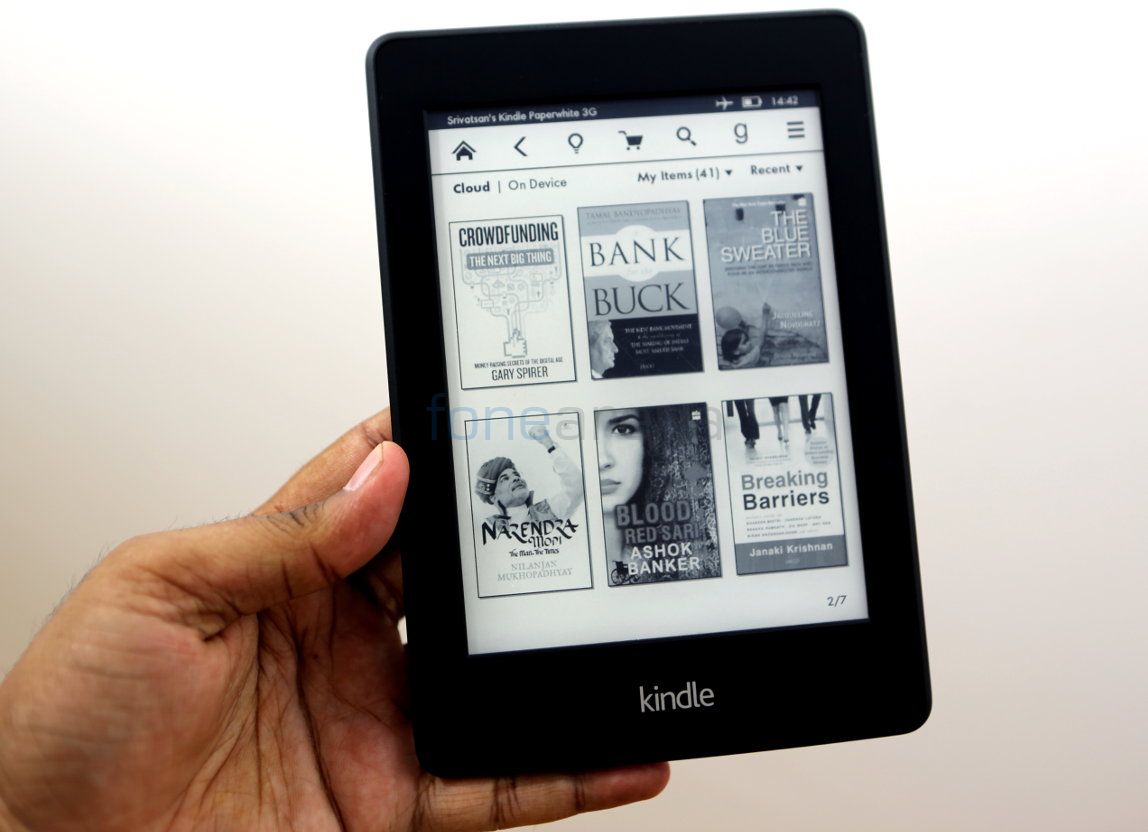 When you buy any of the afore mentioned devices online, you can avail EMI options from any of the following three banks – CitiBank, HDFC and ICICI Bank and if you choose to get it offline, you can avail the offer in 9 banks.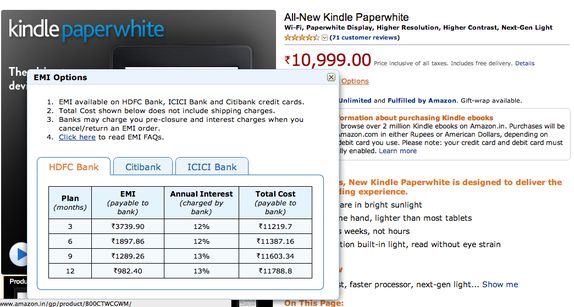 In addition to giving the products on EMI, Amazon is also offering a limited period special price for its Kindle devices as a part of the EMI introductory period. The EMI promotion period lasts for two weeks during which you can get the the New Gen Paperwhite for Rs 10080/- which otherwise costs Rs 10,999/-  and the basic Kindle model for Rs 5600/-  which will otherwise cost you Rs 5999/-. If you choose to take up the EMI offer of 12 months, then you will be getting the Kindle PaperWhite for a monthly cost of INR 900 and Kindle for INR 500 respectively. Amazon has also mentioned that the special prices on Kindle are valid only till 15th April 2014.