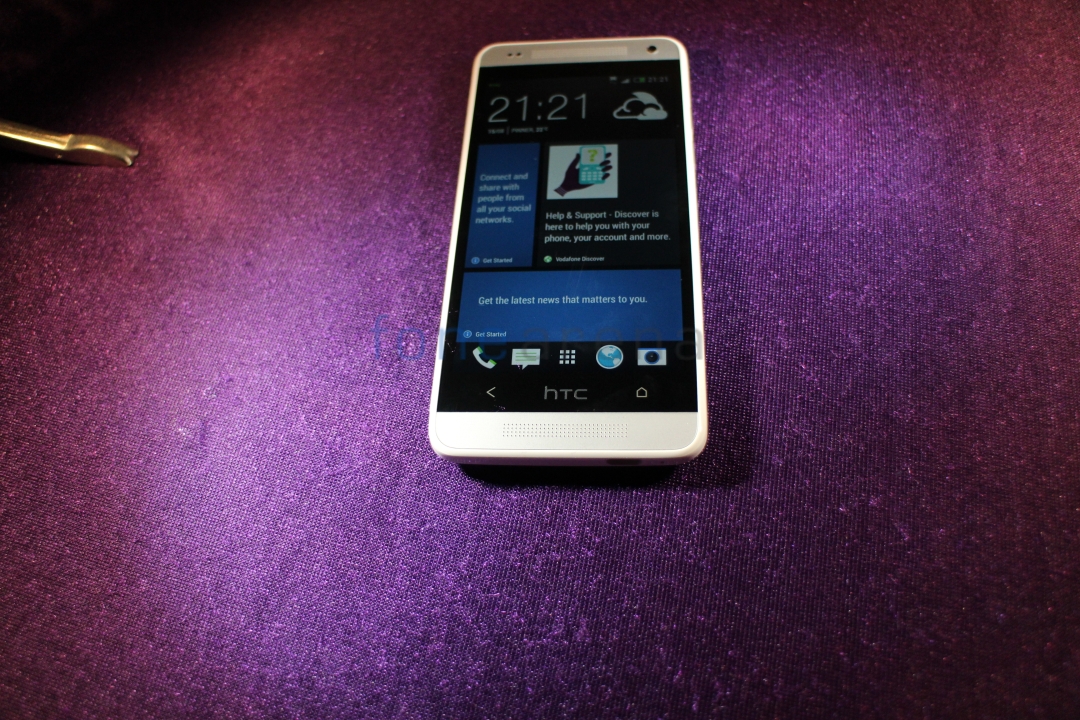 Big screens aren't for all customers and manufacturers are keen to address the need for different screen sizes. The latest trend is 'Mini' which brings the features of the HTC One to a smaller size. Announced last month the HTC One Mini brings the Ultrapixel camera, BoomSound speakers and Beats Audio to a smaller screen and thinner build.
The HTC One Mini has just gone on sale in the UK and we're bringing you a retail unboxing of the small-but-powerful One Mini.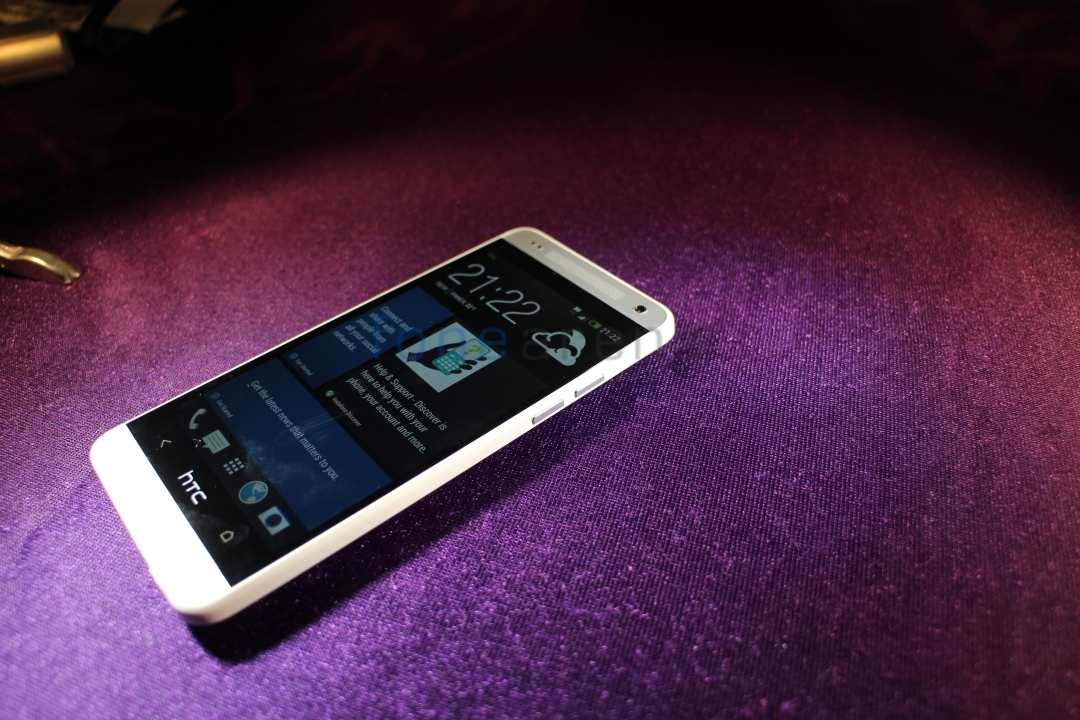 The HTC One Mini follows the same design as the HTC One, with the screen flanked by the dual frontal stereo BoomSound speakers that come with a dedicated amplifier. Unlike the HTC One however, the volume keys to the right are large enough to provide respectable tactile feedback.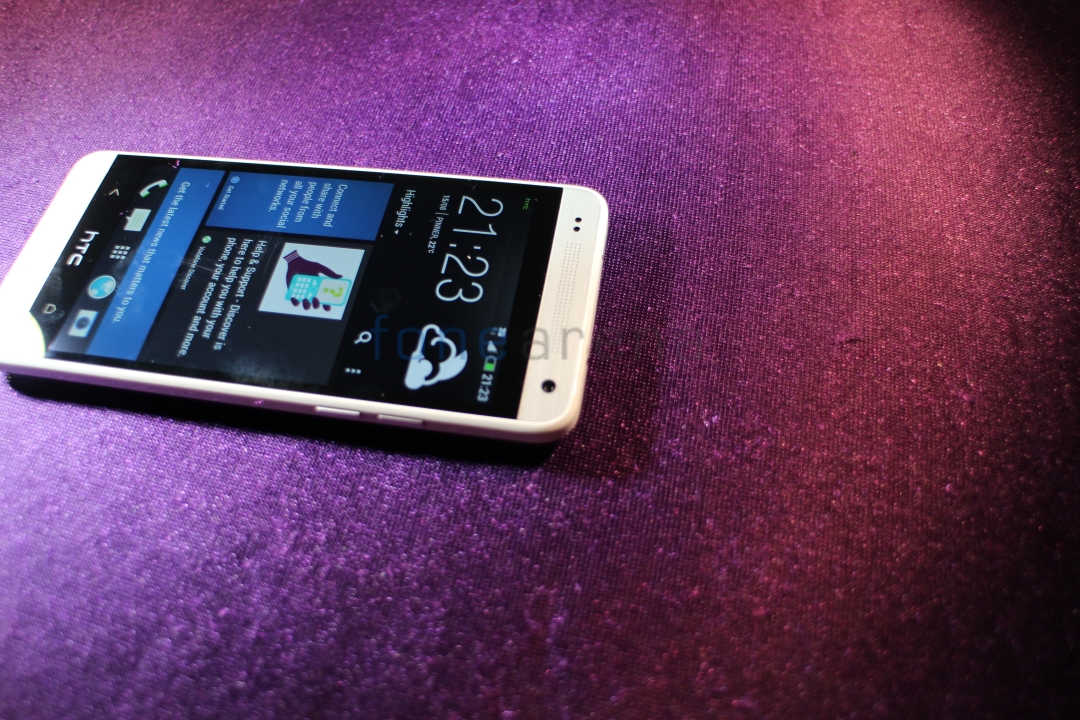 Above the screen of the HTC One Mini is the 1.2MP front facing camera, an array of sensors and the earpiece speaker. Just like the One, the HTC One Mini is made from a single piece of aluminium and features a unibody design with an 1,800 mAh embedded battery and micro-SIM card slot.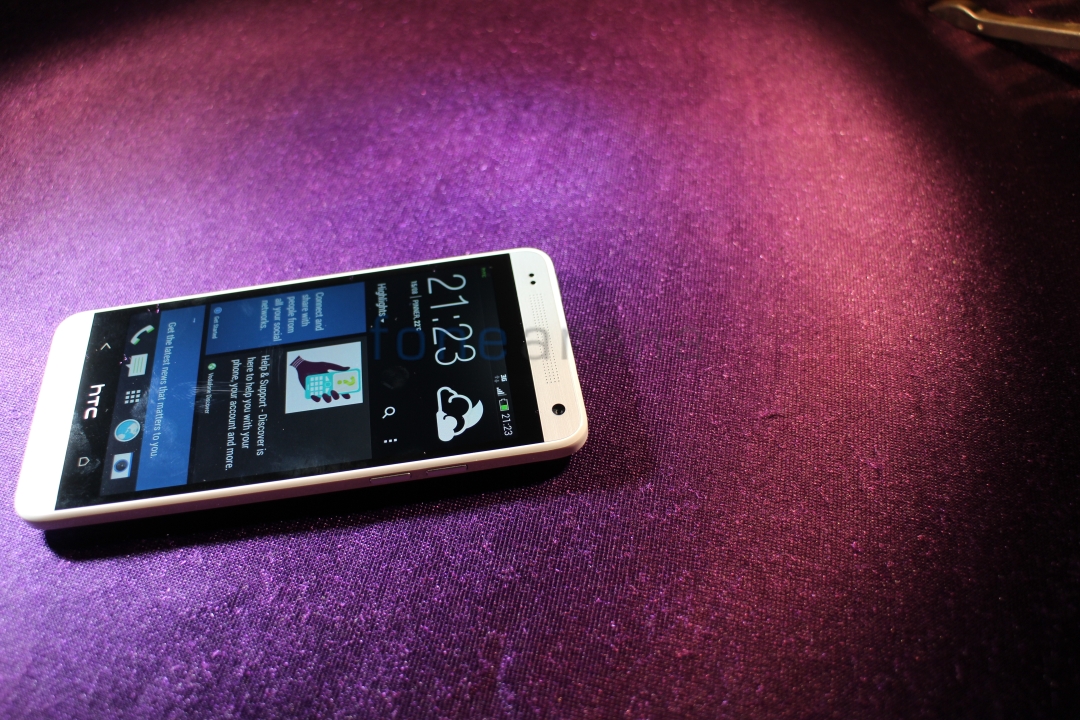 Despite less than positive feedback about the design, HTC chose to keep the two-button arrangement from the HTC One. However, as the One Mini comes running the Android 4.2.2 update, there is no on-screen menu button at the bottom, instead this is tucked away with a small icon at the top.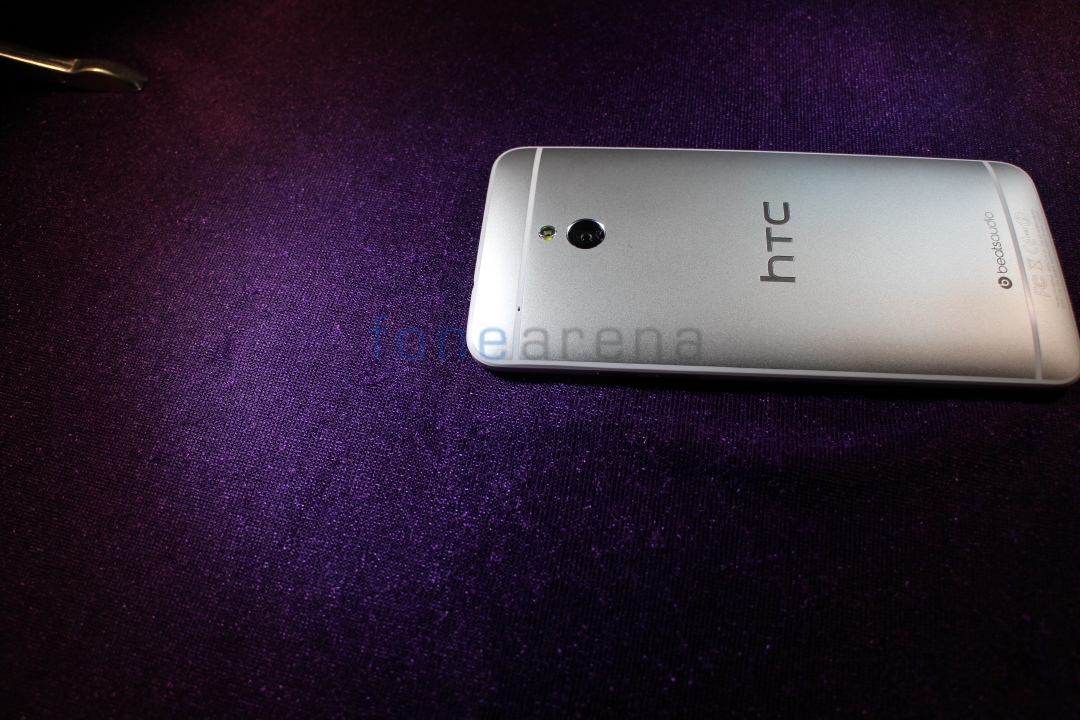 The One Mini also comes with HTC's innovative Ultrapixel camera, that combines four pixels into a single super pixel. This allows it to capture more light and produce better photos – however, unlike the HTC One there is no Optical Image Stabilisation on board meaning videos won't be at stable and night time photos not as clear.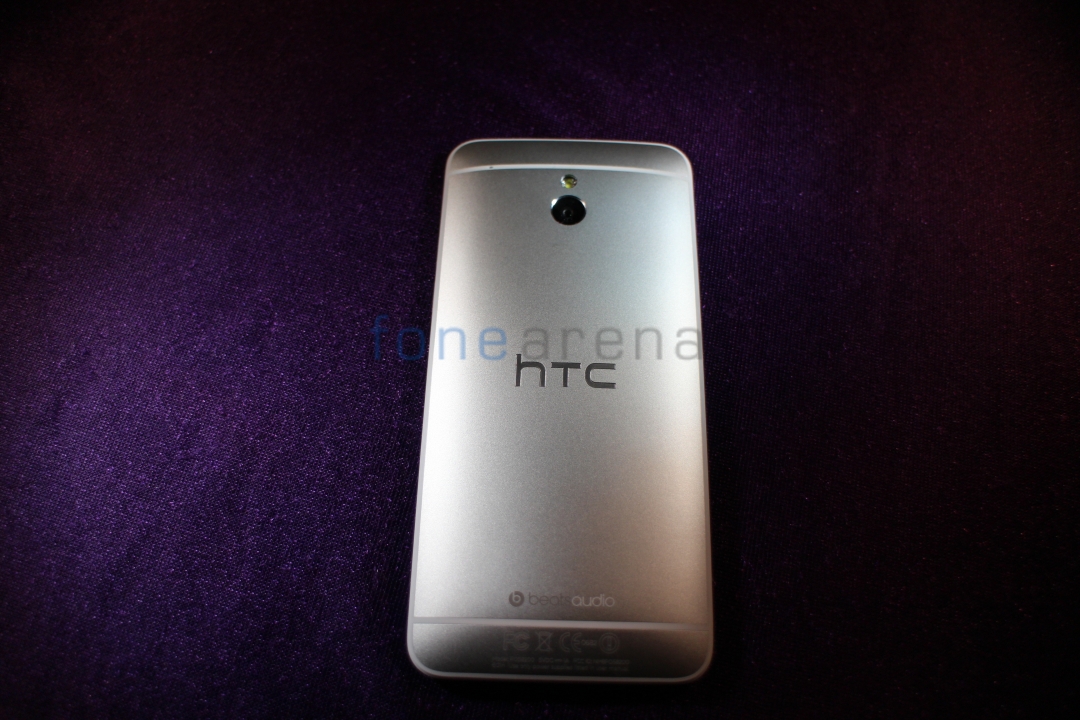 Like it's bigger brother, the One Mini comes with Beats Audio and a curved body design. On the back is the ultrapixel camera, single LED flash and HTC logo whilst to the bottom is the microUSB port for charging or connecting to a computer.
If you put the HTC One and the HTC One Mini side-by-side, the only way to tell them apart is the size difference – HTC have done very well to bring the main feature set of the HTC One to a smaller size in order to appeal to the mass consumer market. We'll be bringing you more coverage of the HTC One Mini soon, do let us know if you have any questions about the One Mini, in the comments section below.