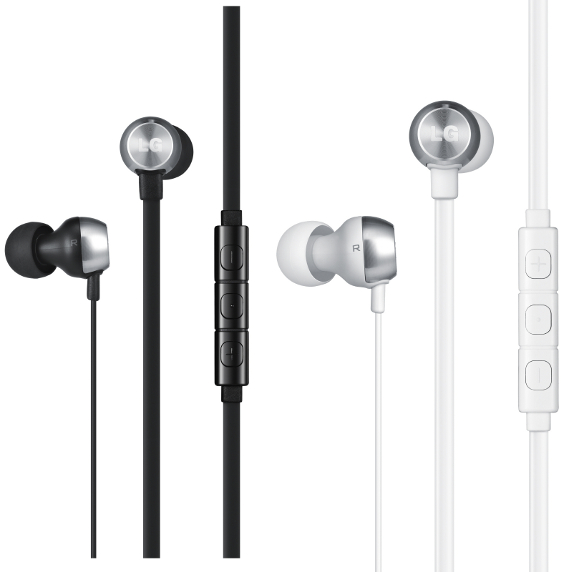 LG unveiled the Quick Window accessory for the G2 last week. Now the company has revealed the QuadBeat 2 earphones, successor of the LG QuadBeat headset that was first introduced with the Optimus G. The new headset would have different nozzle structure from its predecessor that is angled, which would make you comfortable even if it's worn for a long time. It also has urn-shaped ear tip that prevents problems of bass leaking. It has buttons for Play / Pause (On/Off Call) function and buttons for Volume Up and Volume Down.
The buttons are now much better and are comfortable to press that gives a perfect feel when it's actually pressed. The audio quality has also been improved. It offers balanced bass and treble (Tonal Balance).
LG QuadBeat 2 earphones specifications
Earphone Type: Canal
Driver: Dynamic Unit
The maximum rated power: 20mW
Sensitivity: 97dB (at 3mW)
Frequency band: 20Hz ~ 20kHz
Impedance: 24 ohm
Jack: 3.5 mm
Buttons: 3 Key (calls, volume control)
The LG G2 would be unveiled on August 7th at an event in New York. LG had already confirmed that the device would come with a quad-core Snapdragon 800 processor and have LTE-Advanced support in select markets. The QuadBeat 2 earphones would come in Black and White colors. It would come bundled with the G2 in any of these colors depending on the device.