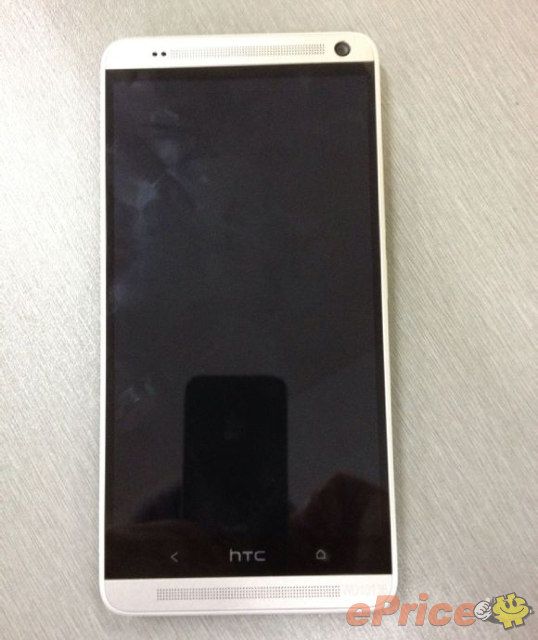 Huge phones are becoming common these days and Huawei were the first to go big with their Ascend Mate having a 6.1inch at the start of the year, Samsung followed it up with their Mega series(5.8inch and 6.3inch) and Sony recently joined the club with the biggest of them all – Sony Xperia Z Ultra with a 6.44inch display. There have been leaks indicating that HTC has been working on a big phablet as well which is expected to be a big version of the company's flagship – HTC One. 
The HTC One Max has leaked online indicating a 5.9inch display and it looks exactly like a bigger version of the HTC One with the same design and industrial build quality. The One Max, codenamed T6, is rumored to have a 5.9inch Full HD display. The surprising thing about the One Max is its extremely slim bezel on the sides and is expected to be just 9.4mm thin. The leaked image doesn't include a stylus, but the touch-screen is expected to be super-sensitive like the one on Xperia Z Ultra allowing the users to use any pointy tool as a stylus.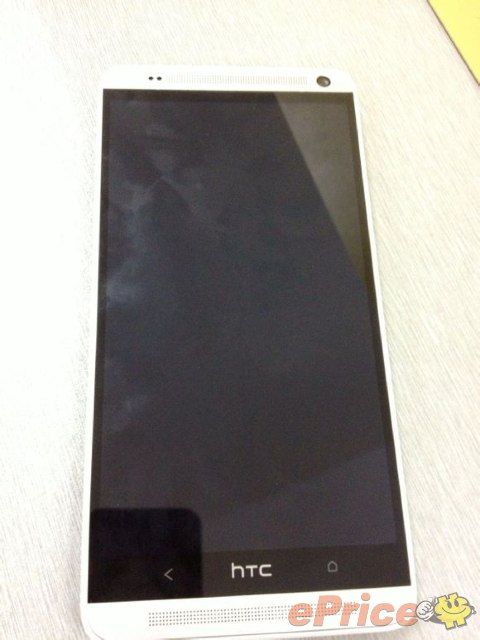 Rumored specifications of the HTC One Max include a
5.9inch Full HD display

Ultra slim bezel
Snapdragon 800 SoC clocked at 2.3GHz
2GB RAM and 16GB internal storage with microSD card slot
UltraPixel camera at the back with OIS and a 2.1MP front camera
3300mAh battery
Beats Audio
According to ePrice the One Max would also come in in Dual SIM variant for the Chinese market similar which would have removable back cover, but the battery is not user replaceable. The HTC One Max is expected to launch around September and will be competing against Samsung's Galaxy Note 3.
Source: ePrice
 Report contributed by Monish.