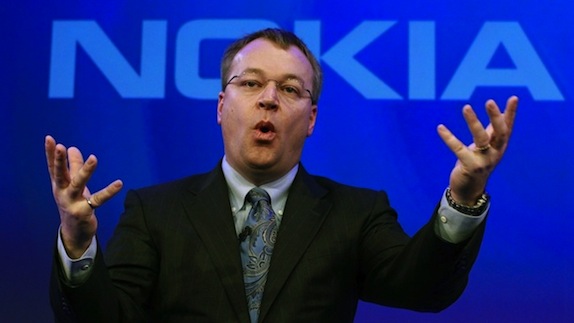 Nokia just published it's Quarter 2 2013 results and posted an operating loss of EUR 115 million over revenues of Eur 5.695 billion. The device and services division in particular had losses to the tune of Eur 33 million which is below than expected. The Nokia Siemens (NSN) division made Eur 8 million over the last quarter which helped offset losses from other arms of the Finnish company. We also recently saw that the Nokia Lumia 520 has risen to the position of being the most popular Windows Phone in the world, and had hoped that it reflect positively on the results. Looks like it has indeed happened with them announcing a grand total of 7.4 million units of Lumia smartphones sold this quarter, which is up from 5.6 million last quarter.
This is a 32% QoQ increase in sales of the smart devices category, says Nokia. This also seems to be the first quarter in which there has been no reported sales of Symbian or Meego devices. Last quarter, out of 6.1 million smart devices, 5.6 million were Lumias, while the rest were Symbian devices, but this time, it's all Lumia, which is quite surprising.
Speaking on the results, Nokia's CEO Stephen Elop has said –
"We're pleased to report an underlying operating profit for the fourth consecutive quarter on a group level. We benefited from another strong performance at Nokia Siemens Networks, which continued to deliver well against its focused strategy. With our recent announcement to purchase Siemens' 50% stake in Nokia Siemens Networks, we believe we will create value for Nokia shareholders and look forward to strengthening Nokia Siemens Networks as a more independent entity.

In Devices & Services, our Mobile Phones business unit started to demonstrate some signs of recovery in the latter part of the second quarter following a difficult start to the year. Also, towards the end of the second quarter, we started to ship the Asha 501, which brings a new design and user experience to the highly competitive sub-100 USD market. While we are very encouraged by the consumer response to our innovations in this price category, our Mobile Phones business unit is planning to take actions to focus its product offering and improve product competitiveness.

In our Smart Devices business unit, we continue to focus on delivering meaningful differentiation to consumers around the world. We are very proud of the recent creations by our Lumia team, from the Lumia 520 – our most affordable Windows Phone 8 product which has enjoyed a strong start in markets like China, France, India, Thailand, the UK, the US and Vietnam – to the Lumia 1020, our star imaging product which we unveiled to the world last week. Overall, Lumia volumes grew to 7.4 million in the second quarter, the highest for any quarter so far and showing increasing momentum for the ecosystem. During the third quarter, we expect that our new Lumia products will drive a significant part of our Smart Devices revenue."
As you can notice above, the main highlights are the acquisition of Nokia Siemens Network's 50% stake from Siemens, which initiated a stock price hike, and the Smart Devices sales, which has a nice bump, like we mentioned earlier. The feature phone devices however are tending towards a downward spiral and Nokia acknowledges that they have to work hard to bring it back up. In comparison, the mobile phone sales this quarter were 53.7 million while it was 73.5 million same quarter last year. Nokia has not been known to lose ground in this segment but it is happening, and it is bad. In terms of QoQ, there has been a 5% decrease in shipments, which itself is quite worrying for Nokia. But a small redemption would be the 4.3 million sales of the full touch Asha devices that slightly offset the losses made in the mobile phones division.
Talking of total mobile devices demographics, the shipments have increased 21% QoQ in China with a total of 4.1 million shipments, while it has actually decreased YoY in the United Stated with a paltry 500,000 devices sold. This is definitely not good news for Nokia, having launched a flagship device on every major carrier in the US. It would be interesting to see if the Lumia 1020 could help increasing these numbers. ASP (Average selling price) has also gone down and now touches EUR 45. Even smartphone ASPs have fallen down to Eur 157 from Eur 191 last year due to the most popular handset being the low cost Lumia 520.
While the company is gradually stemming its losses, there is still a long way to go before it turns around the ship. Devices like the Lumia 925, 928 and most importantly the Lumia 1020 which missed Q2 shipments partially or entirely should help get those ASPs up and hopefully also improve shipment numbers.
Source Nokia
Additional reporting by Bharadwaj