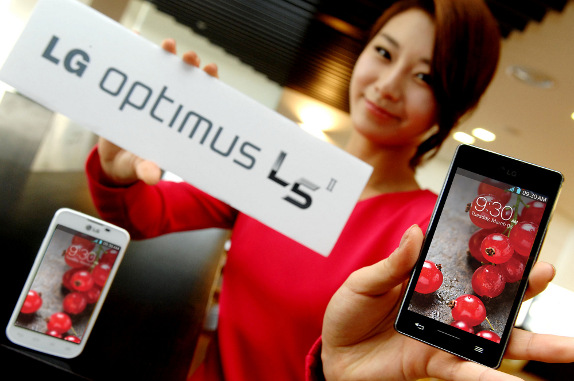 LG unveiled the Optimus L Series II devices at the MWC 2013 last month. The Optimus L7 II was the first device to ship starting from Russia, and the Optimus L3 II global roll out started couple of weeks back starting from Brazil. LG has now announced that the  Optimus L5 II would go on sale globally starting from this week. All the new All the L Series II devices share same design elements such as Seamless Layout, Laser Cut Contour, Radiant Rear Design and colorful Smart LED Lighting on the home button.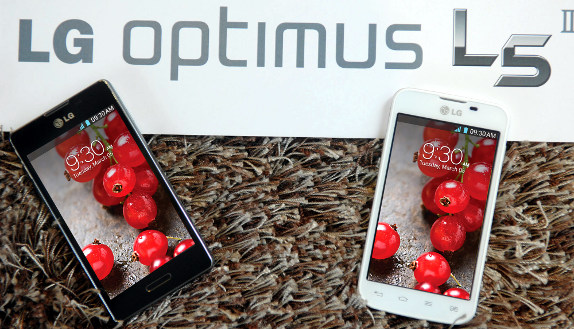 The LG Optimus L5 II has a 4-inch (800 × 480 pixels) capacitive touch screen IPS display, powered by a 1 GHz processor and runs on Android 4.1 (Jelly Bean). It has a 5 MP camera with LED Flash. Other features include 512MB RAM, 4GB of internal memory and a expandable memory card slot. It packs a 1700 mAh battery.
It has a Quick Button that lets you personalize a hotkey to launch any app, QuickMemo to jot notes quickly and the Safety Care Emergency Call Forwarding, Phone Non-Usage Notice and My Location Notice to a programmed contact in case of an emergency.
The LG Optimus L5 II Dual would go on sale first in Brazil and followed by single and Dual SIM models in South and Central America, Europe, Asia, Russia, the Middle East and Africa. It would be available in Indigo Black, White, Pink and Titan colors.