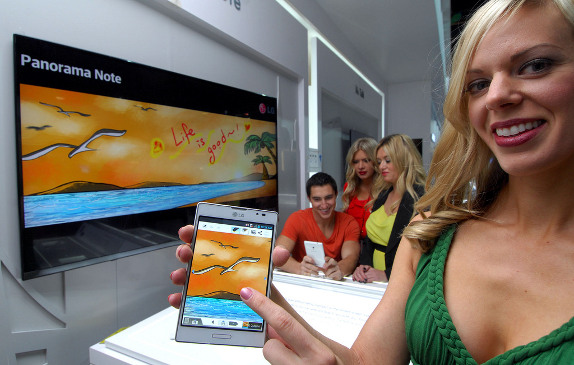 LG has announced that they would demonstrate Panorama Note, a new feature for the Optimus Vu 2 at CES 2013. The Panorama Note would let uses create extra wide 3:1 ratio memos and drawings directly on smartphone displays. The Wide 3:1 ratio image provides free hand drawing or jotting notes easy. LG Optimus devices already have Q memo to jot quick note, but the Panorama Note feature has 5.8 times zooming capability, easy navigation both horizontally and vertically, and mini map to make large notes.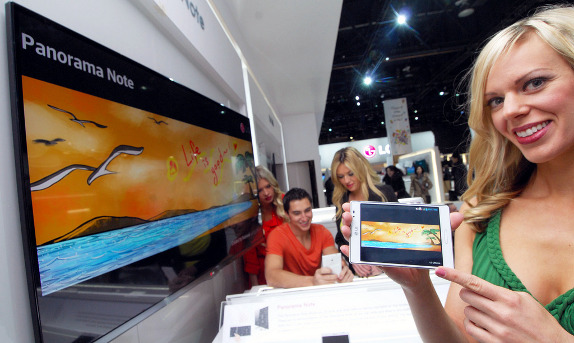 LG Panorama Note on Optimus Vu 2 is on demo at experimental zone at CES 2013. LG would also showcase Q Slide, Live Zooming and Dual Screen Dual Play on LG handsets.
LG has also announced that the Panorama Note would also be available for select Optimus devices in 2013. LG had already announced that the Q Voice feature that is already available on Optimus Vu and Optimus Vu 2 in Korea, would debut internationally later this year.