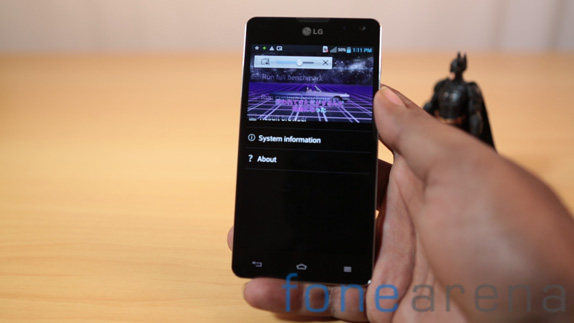 The LG Optimus G is currently the company's quad-core flagship device. With the Android 4.0.4 (Ice Cream Sandwich), LG enabled a quirky new multitasking feature called "Q slide". We are taking a quick look at that feature in a video below.
As you can see above, the QSlide feature is somewhat unique and works really well. You get to watch your videos and do almost everything else at the same time, and that is indeed appealing. What's more appealing is that in the landscape orientation, you get to watch the video in full screen, which works out as a way better experience than the popup play option on the Galaxy S3 or the Note II which scales down the video to a window.
However, while LG have an answer to the pop up play from Samsung, they still don't have anything that's on par with the multiscreen feature on the Galaxy Note II. It is also interesting to note that LG have utilized the QSlide feature on the Optimus G mainly due to the S4 Pro on the device. Benchmarks have indeed proven that it's capable, how further can LG push the boundaries is the question now.
With that said, we really like this feature, which let us watch our movie without interruption even when we received a mail, practically very nice indeed! Also, stay tuned for more about the Optimus G! Review is coming real soon!