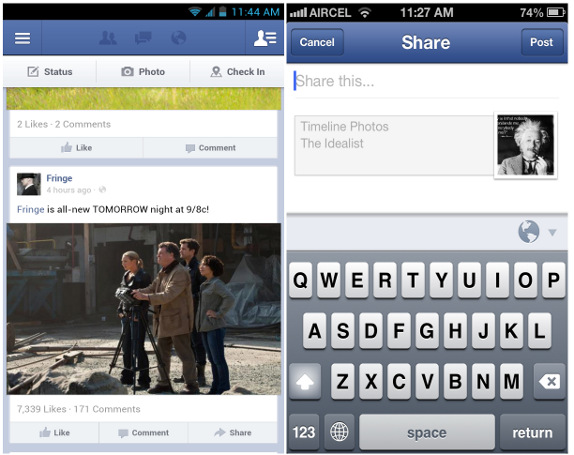 Facebook for Android, iPhone and iPad has been updated. This update brings option to share or re-post news stories and photos, based on your friend's or page's privacy settings. You get a share next to comments if you are allowed to share it. This update also brings option to tag friends in any post, comment or a photo.
The Facebook app for iPhone and iPad app version 5.2 update also brings Smileys, hearts and other emoji in messages and lets you sort the feed by top stories or by recent stories from the left sidebar. With the latest 1.9.12 update for Android, you can now create an album from the Photos tab on Timeline. This update also brings status update fixes for the Android app.
Download Facebook for Android from the Google Play and for the iPhone and iPad from the iTunes Store, if you have not downloaded them yet.