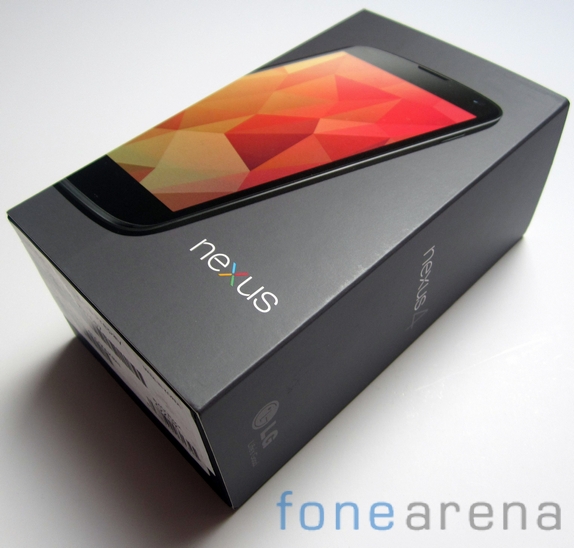 The Nexus 4 is a mobile phone collaboration between Google and LG and was launched worldwide last week. Thanks to its incredible specifications and low price point, the handset sold out within minutes, and is now one of the most sought-after pieces of mobile tech, with phones currently changing hands for twice their original purchase price on auction sites. We managed to get our hands on one, and we're going to inflict the usual unboxing treatment on it for your viewing pleasure.
httpv://www.youtube.com/watch?v=NYTc4bBB6kY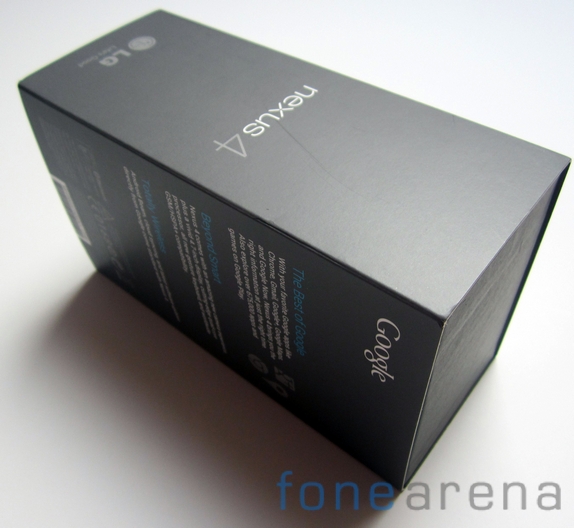 The Nexus 4 has a quad-core 1.5GHz Snapdragon S4 processor and is backed up with 2GB of RAM. The phone is available with 8GB and 16GB internal storage, but no MicroSD card – so the 8GB model may be a little too restrictive for some download-loving users.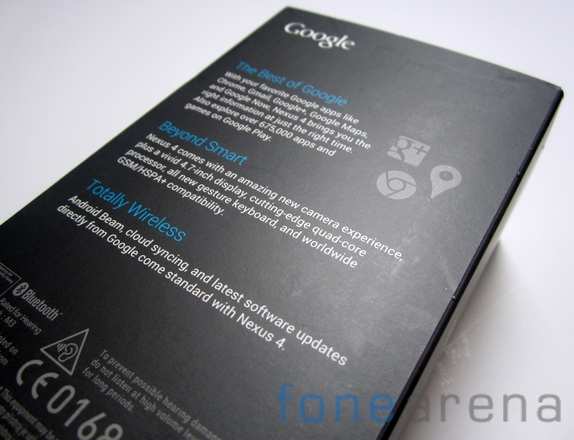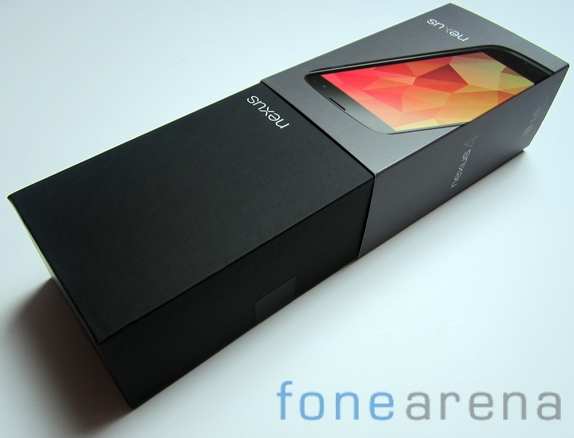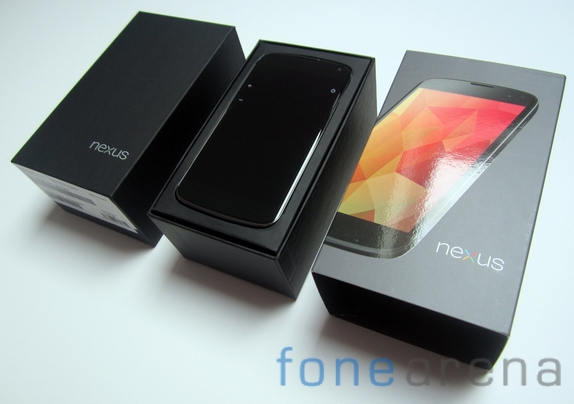 With a 4.7-inch True HD IPS screen, the Nexus 4 is something of a looker. The 768 x 1280 resolution delivers a pixel density of 318 ppi, resulting in pin-sharp images with no noticeable pixelation. It's also loaded with Android 4.2, the very latest version of Google's mobile OS.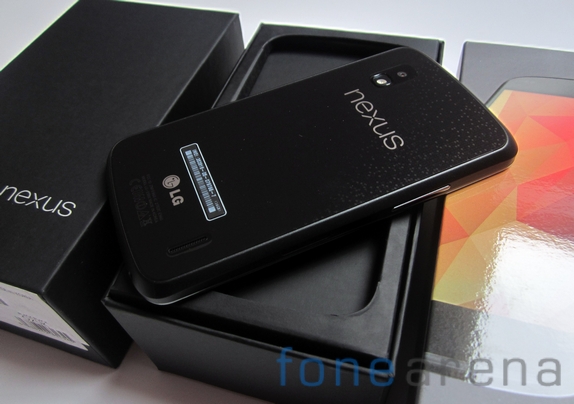 The Nexus 4 comes in quite a compact box, and inside there's very little to report on. You get the user manual, data cable and charger (the cable links to the charger), as well as the little piece of metal which pops open the phone's Micro SIM compartment. Surprisingly, there are no headphones in the box – presumably this is one area where Google and LG have cut costs in order to achieve that super-low retail price. It's not a massive loss as most people will replace the bundled headphones with their own preferred pair anyway.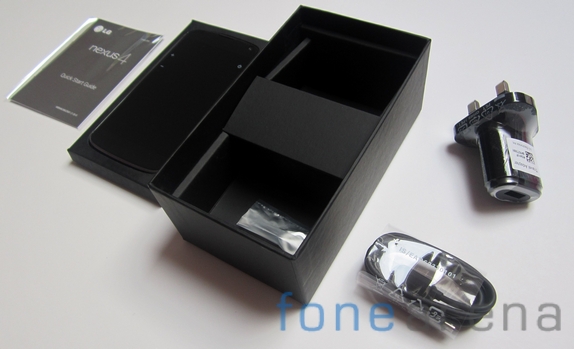 Box Contents
Nexus 4 phone
USB sync/charge cable
AC Adapter and cable
SIM ejection tool
Safety and Warranty information
Quick start guide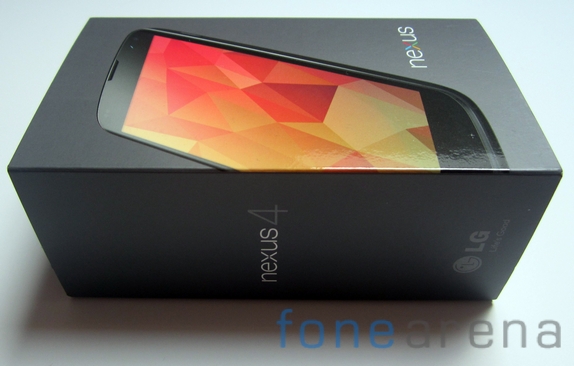 Considering the status of the phone, the packaging is a little underwhelming. Google has used the same kind of box design as it did for the Asus Nexus 7 tablet (although thankfully, it's not quite as hard to open this time around), which is appealing but not quite as sexy as the packaging for Apple's products.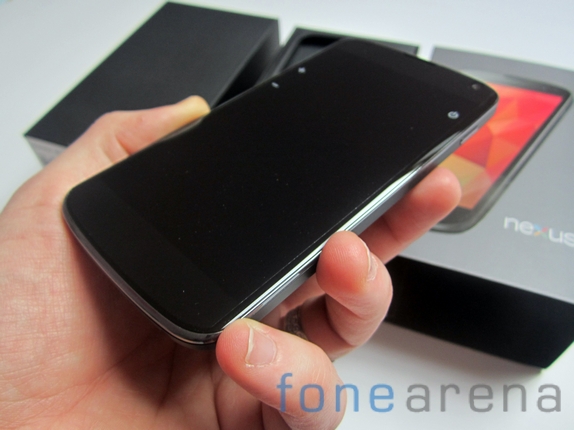 Still, it's what's inside that really counts, and the Nexus 4 is a stunning phone. We'll have some impressions live on the site soon and may be a video too !
Here is a quick hands-on video
httpv://www.youtube.com/watch?v=y0TE21nhSJs
Damien McFerran contributed to this report