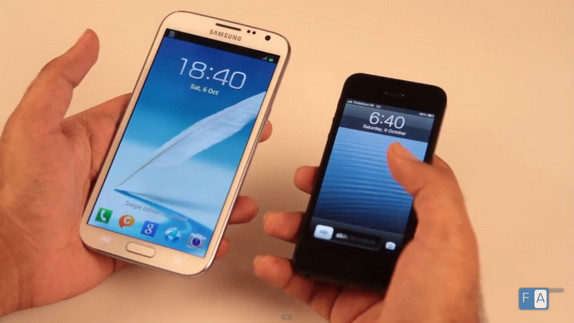 Here is a comparison between the latest and greatest Android phone from Samsung and the latest and greatest iPhone from Apple. FoneArena puts the Samsung Galaxy Note 2 next to the Apple iPhone 5. Both are interesting devices. The Galaxy Note 2 has been launched in several countries including India whereas the iPhone 5 has been launched in few countries is expected to come to India soon.
The Note 2 has a 5.5 inch display packs a quad core CPU and a 3100 mAh battery while the iPhone 5 has a 4 inch display packs a dual-core CPU and a 1440mAh battery(approx).
The Galaxy Note 2 is just made of plastic but does feel solid. The iPhone 5 on the other hand has a metallic back along with glass strips.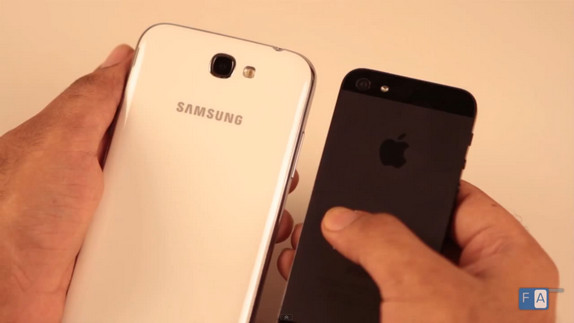 While both the devices are totally different in terms of size and weight, we felt this comparison was necessary as both devices are essentially mobile phones, may be the largest mobile phone and the not so big mobile phone.In terms of pricing the Note 2 is slightly cheaper than the iPhone 5.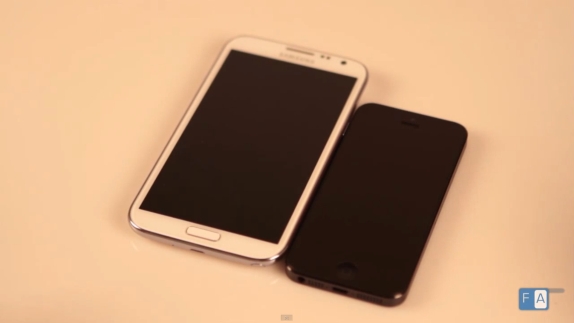 Which device do you prefer ? The Note 2 or the iPhone 5 ?