Home » Android, Rumors, Samsung, uk
Samsung Galaxy S3 Press Invite Leaked , May 22nd UK launch ?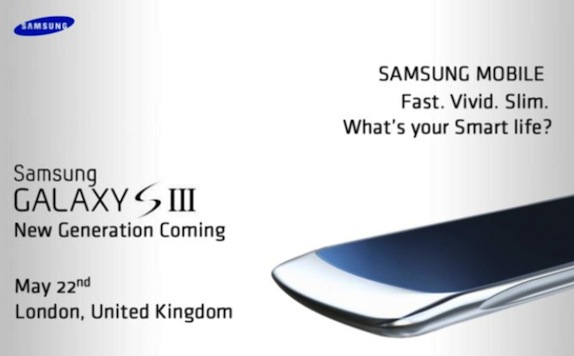 A new image of the Samsung Galaxy S3 seems to have leaked online on a Korean website. The image looks like a press invite for the Samsung Galaxy S3 launch in London on May 22nd. The invite bears the words Fast, Vivid, Slim which point to a faster processor , better display and slimmer design.While we are unable to verify the authenticity of the image , will Samsung really launch the Galaxy S3 in UK next month or is this another photoshopped imaged ?
[Via Phandroid]