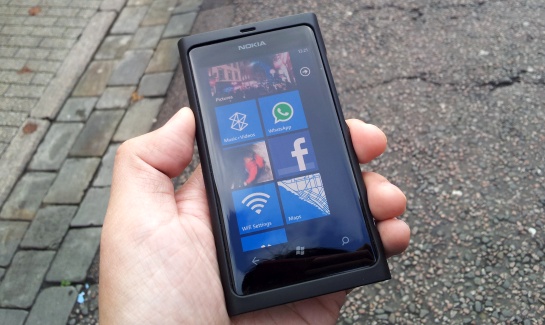 The Windows Phone 8 OS codenamed Apollo would bring support for multicore (dual-core and quad-core processors , NFC and would have Skype Integration according to Pocketnow, who got hold of a video that explains details about the next major Windows Phone update.
Here are some details about the Windows Phone 8
Support for multi-core processors
Support for 4 new screen resolutions
Removable microSD card storage
NFC that would support contactless payments, tap-to-share with other phones and Windows 8 PCs, tablets and laptops
Carrier control and branding for wallet via SIM or phone hardware
Partner client for Xbox Companion app
Deep Skydrive integration to share data such as Music and Videos between devices
Over 100,000 Windows Phone 7.5-compatible apps for Windows Phone 8
Integrated ecosystems with Windows 8 for desktop including Kernel, sensor fusion, security model, network, and video and graphics technologies
Desktop Zune client to be scrapped for new dedicated companion application
Camera interface would be called lens apps that would support 3rd party skins and features
Native code support to port apps easily from Android and iOS
DataSmart app to reduce and track mobile data usage
Internet Explorer 10 with a compression engine to reduce data usage
Automatically connect to carrier-owned WLANs when in range
Bing local scout with real-time location of nearby hotspots
Hardware accelerated encryption with BitLocker and always-on Secure Boot capabilities like Windows 8
These Windows Phone 8 features seems promising. Microsoft might give more details about the update in coming months, expected to arrive later this year according to the leaked roadmap.