Home » Apple, apps, iPad, iPhone, News, Software
FindMyiPhone is now free for iPad , iPhone 4 and iPod Touch 4G users on iOS 4.2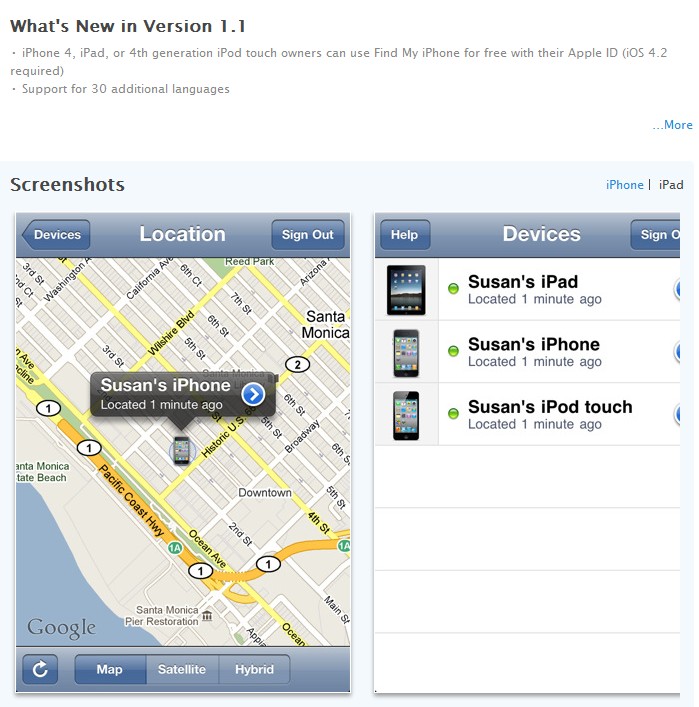 Till today the Find My iPhone service was available only to users who subscribed to MobileMe which is a paid service from Apple. With the iOS 4.2 update rolling out today , Apple has decided to offer the Find My iPhone service for free to iPad, iPhone 4 and iPod Touch 4G users.You have to install the app on your iOS device to make use of the device tracking features.
Here is what you can do with the service :
Locate your iPhone or iPad on a map
Display a message and optionally play a sound for two minutes at full volume (even if your device is set to silent)
Remotely set a passcode lock on your device, or lock it using your existing passcode
Remotely wipe your device to permanently erase all of your personal data
While this is good move from Apple , we are waiting for that day when MobileMe is completely free !